P.S. Want to know when our next post lands and get our free ebook on how to live frugally? Then click the link below.
Sign up here to claim your free ebook!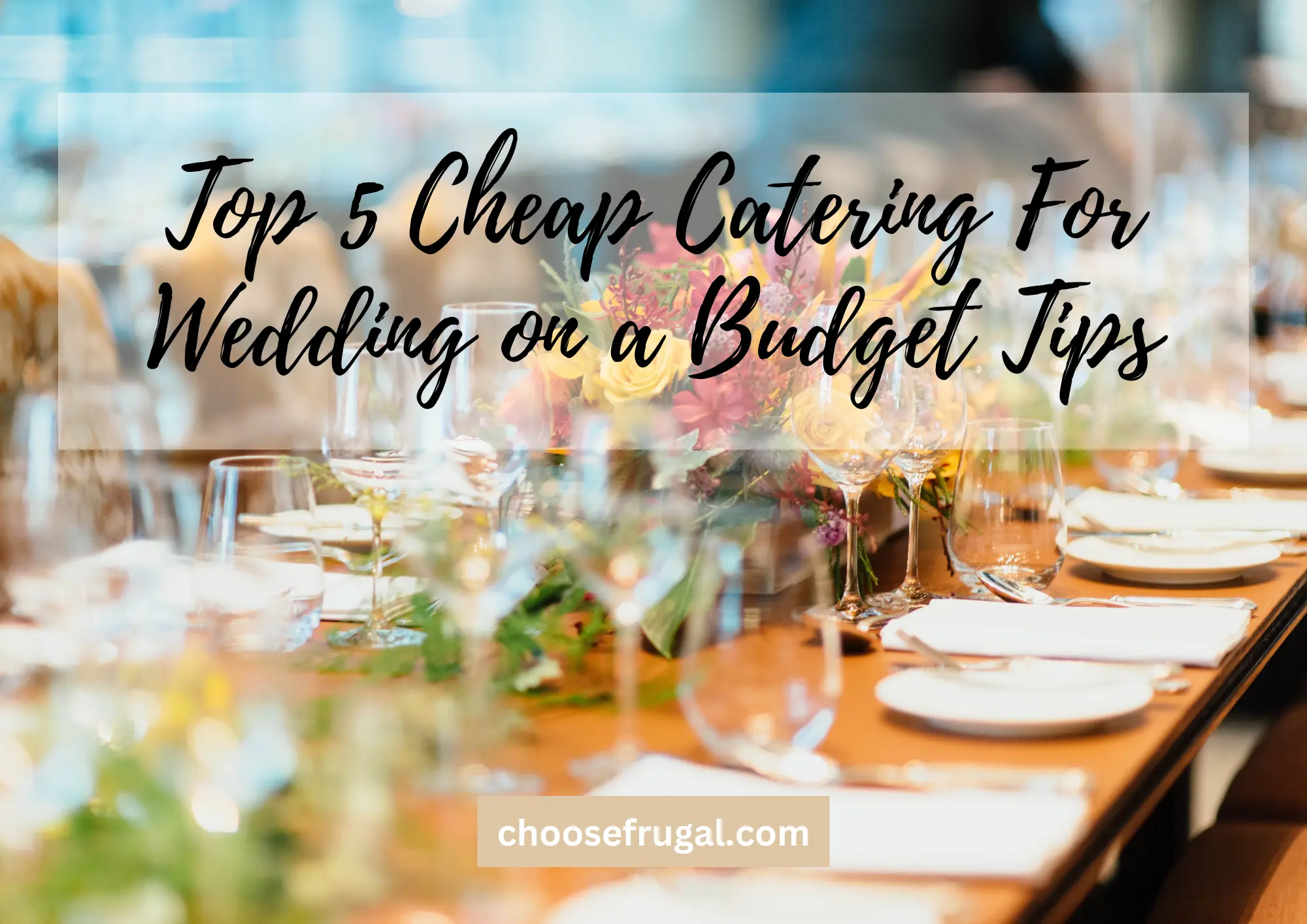 Catering for your wedding can be a significant expense, especially if you're planning a wedding on a budget. Follow these top 5 tips on cheap catering for weddings on a budget, and the stress over how you'll afford to cater for your wedding will start to melt away.
What you will discover in this article
hide
There are a few essential things to keep in mind when budgeting for this aspect of your big day. When it comes to catering, the main things to keep in mind are the number of guests, the type of food, and how and by who the food will be prepared and served. That is basically what determines the cost of the catering.
First, we'll get into the "how and by who" part of the catering and then we'll address the type of food.
Who's catering your wedding and how?
Tip #1: Determine who's catering your wedding:
3 Options of who's catering your wedding in descending price:
Fully professionally catered wedding (Most expensive, least work)
Ordering food from a restaurant or other food company (Cost is somewhere in the middle)
DIY with help from friends/family (Least expensive, most work)
Now we'll explore the 3 options above and how you can save money on each.
Fully professionally catered wedding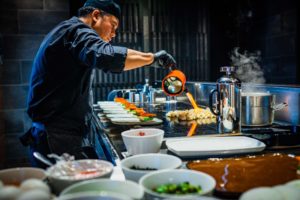 Find a local catering company that can cater your wedding. Make sure that they are reliable, sometimes the cheap options are cheap for a reason. Look at their reviews online and ask friends, family, or acquaintances who got married recently for recommendations.
Be sure to discuss every detail with the caterer so there aren't any unnecessary costs, hidden fees, or misunderstandings.
In addition to the cost of the meal package, you might also need to pay for a bar package per person, as well as other potential fees like corkage, slicing, delivery, set up, gratuities, and sales tax. Some caterers may also have minimum requirements for the number of guests or the total dollar amount.
To save money on catering, you can opt for a less expensive food service option like a family-style or buffet service, and consider bringing your own alcohol or closing the bar during dinner. You can also ask your caterer about substitutions or waiving certain fees in exchange for making adjustments to the package.
Ordering food from a restaurant or other food company
Many restaurants, food companies, and supermarkets cater events. You can order platters or a variety of dishes from them. If you'd like a wide variety consider ordering from multiple restaurants and food companies.
They are often less expensive than catering companies and the food is just as good. Just think how nice it would be to have food from your favorite restaurant at your wedding.
There are a few ways you can try to get discounts from catering companies, food companies, and restaurants for your wedding:
Shop around: Get quotes from multiple catering companies to compare prices and see if any of them are willing to offer a discount.
Negotiate: Don't be afraid to negotiate with the catering company to see if they are willing to lower their price. You can try negotiating based on factors such as the size of the event, the day of the week, or the time of year.
Consider alternative options: Instead of hiring a full-service catering company, you might be able to save money by hiring a food truck or finding a local restaurant that can provide catering services.
Look for discounts or promotions: Some catering companies and restaurants may offer discounts or promotions for events such as weddings. Keep an eye out for these offers and be sure to mention them when you request a quote.
Use your connections: If you have a connection to the catering company (e.g., a friend or family member who works there), they may be able to offer you a discount as a personal favor.
It's also a good idea to be flexible and open to different options. For example, you might be able to save money by choosing a less expensive menu or opting for a buffet instead of a sit-down meal. Finally, don't be afraid to ask for a discount outright – it never hurts to ask!
DIY catering with help from friends/family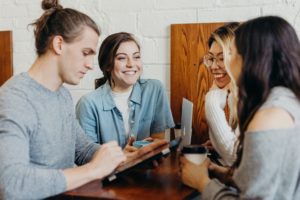 Here are some tips for catering your own wedding on a budget:
Plan a simple menu: Instead of trying to offer a wide variety of dishes, choose a few simple, affordable options that will still be satisfying to your guests. Consider having a buffet-style meal with a few main dishes, sides, and desserts.
Shop around for ingredients: Look for sales and discounts at your local grocery store or shop at a discount store like Aldi or Lidl. You can also consider purchasing some items in bulk to save money.
Prepare as much as you can in advance: Make as much food as you can in advance, so you're not rushed on the day of the wedding. This includes things like making your own sauces, dips, and dressings.
Consider a potluck-style reception: Ask some of your friends and family members to contribute a dish or two to the reception. This can be a great way to save money and add a personal touch to the event.
Use seasonal and local ingredients: In-season produce is typically less expensive than out-of-season items. Using locally grown ingredients can also be more affordable, as they haven't had to travel as far to get to you.
Use your own dishes and serving ware: Instead of renting plates, silverware, and glassware, use what you already have on hand. Or ask friends and family members whether you can borrow some of theirs. This can save you a significant amount of money on your catering budget.
Keep the drinks simple: Instead of offering a full bar, consider just serving wine, beer, and a signature cocktail. This can save you a lot of money on alcohol costs.
By following these tips, you should be able to cater your own wedding on a budget while still providing a delicious and memorable meal for your guests. Be sure to ask your friends and family members who are great at cooking for help with the DIY catering of your wedding.
Many people would love the opportunity to help you prepare for your special day. It could be a great bonding experience and a chance for the two families to get acquainted. Just be sure to watch for arguments on whose meal will be served.
Try and find a strong-willed person to take charge and get everyone to work together.
If you're not used to cooking for many people have a look at Cook for Folks's website for food quantity guidelines, great cooking tips, and recipes.
Tip #2: Determine how your wedding is being catered:
Plated, all the food is prepared in large amounts, plated individually, and usually served to the guests by waiters. The exact amount of food is usually prepared with a few extras of each option just in case. This brings the cost of the food down a little since the exact amount is prepared.
However, this option is the most expensive since it is quite a labor-intensive option and requires more service staff. It is the most formal and professional style of catering weddings.
Buffet, all the food is prepared in large amounts and put in chafing dishes and other large tableware. Guests dish up for themselves, or there can be staff who dish up for the guests.
The food cost might be a bit higher than the previous option since more food needs to be prepared since you can't determine the exact amount each person will dish up. The amount of service staff is far less, or nothing at all, which makes this option cheaper than plated service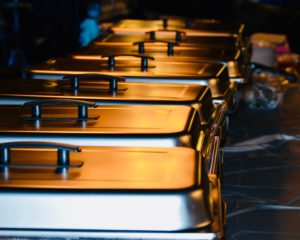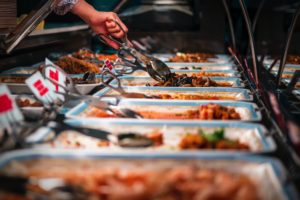 Family style is where the food is placed on dishes or platters on the tables and the guests help themselves. This option requires more dishes than the buffet and plated style so there might be extra costs if dishes need to be rented or bought.
Just as with the buffet style there needs to be more than enough food prepared and placed on the tables.
Bite-sized finger foods / canapés are another option where guests can walk around and mingle while sampling small bites of a variety of food that is either served on platters on tables or by waiters walking among the guests and offering them the hors d'oeuvres or canapés.
This option usually requires less food but more prep. And as with all the other options, your costs will vary depending on what kinds of food you serve. And whether you use service staff or not.
These are the 4 most popular types of catering for a wedding reception. Choose one or combine 2 or more of these options to create the wedding reception you want.
Tip #3: Have a bread table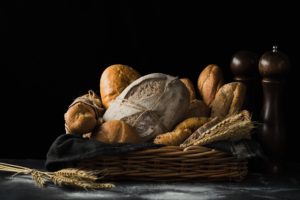 One way to reduce the amount of food that the guests eat is by adding a bread table. You can even have a bread table with cheese, jams, and other spreads instead of a sit-down meal or canapés if you're on a really tight budget.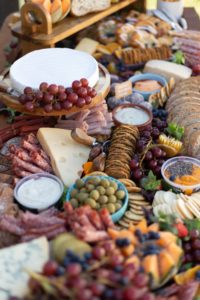 Add some fruit and other sweet and savory options that are affordable. This table will offer your guests a wide variety of options to snack on while you are taking photos and so on.
Tip #4: Let your guests know
Just let your guests know beforehand how your wedding is catered so they know what to expect. People are far more understanding if they know what to expect. If they pitch up at your wedding expecting a large meal they might be left hungry if you only serve canapés or bread and fruit.
Avoid unmet expectations by informing them beforehand.
Tip #5: Rethink the drinks
Rather than having an open bar and drink service which usually costs a fortune, think about serving one or two bottles of wine / sparkling wine per table. Have a cash bar if anyone wants something else or a few more drinks.
You could also tell your guests to bring their own drinks. This might not be a popular option, but if your budget is tight providing drinks for your guests might be difficult.
Something to consider if you're on a budget is big-batch cocktails that can be premade in large containers and served at the wedding. They can be placed on tables where guests can help themselves. This can be done affordably by buying the ingredients in bulk. For some big-batch cocktail ideas have a look at these recipes on The Spruce. Make them mocktails to avoid paying extra for alcohol.
In conclusion
When it comes to catering your wedding, you don't need to break the bank to have good food and a good time. In fact, sometimes the most memorable meals are the ones that come from the heart, not the wallet.
So don't feel like you have to splurge on fancy cuisine or over-the-top presentation. Instead, focus on finding dishes that reflect your personal taste and style, and don't be afraid to get creative.
Whether it's serving up a spread of comfort foods or putting a unique twist on traditional wedding fare, the most important thing is that you and your guests enjoy the food and have a great time celebrating together. So don't stress about the catering budget – just have fun and let the good times (and good food) roll!
For some more tips on how to avoid breaking the bank for your big day have a look at our 35 Cheap Wedding Ideas. To save some money on your venue consider having an intimate backyard wedding, read Ideas for an Intimate Backyard Wedding (On a Budget) for some great ideas.
Also read:
How to Determine Your Wedding Guest List Size on a Budget
15 Cheap Wedding Ideas to save thousands
Best Wedding Reception Order of Events for Your Big Day (4 steps to planning)
How Many People Should I Invite to My Wedding on a Budget?
Ideas for an Intimate Backyard Wedding (On a Budget)
How to Determine Your Wedding Guest List Size on a Budget
15 Affordable Wedding Ceremony Ideas You'll Love
P.S. Want to know when our next post lands and get our free ebook on how to live frugally? Then click the link below.