The question on every budget-conscious bride and groom's lips: "How many people should I invite to my wedding?".
Crafting the perfect wedding guest list is no easy task, especially when you're trying to strike a balance between how many guests to invite and staying within your wedding budget. However, with careful planning and consideration, you can create a guest list that includes your and your partner's best friend, your other closest friends, and close family members without sacrificing the overall vibe of your big day. The main thing to keep in mind at this stage when it comes to your wedding day is your guest count.
So stay with us and we'll guide you from the wedding planning phase to the wedding day. We want your big day to be one to remember, even if it's not a big wedding. We want to ensure that your wedding day is one of the most memorable and magical days of your and your partner's life.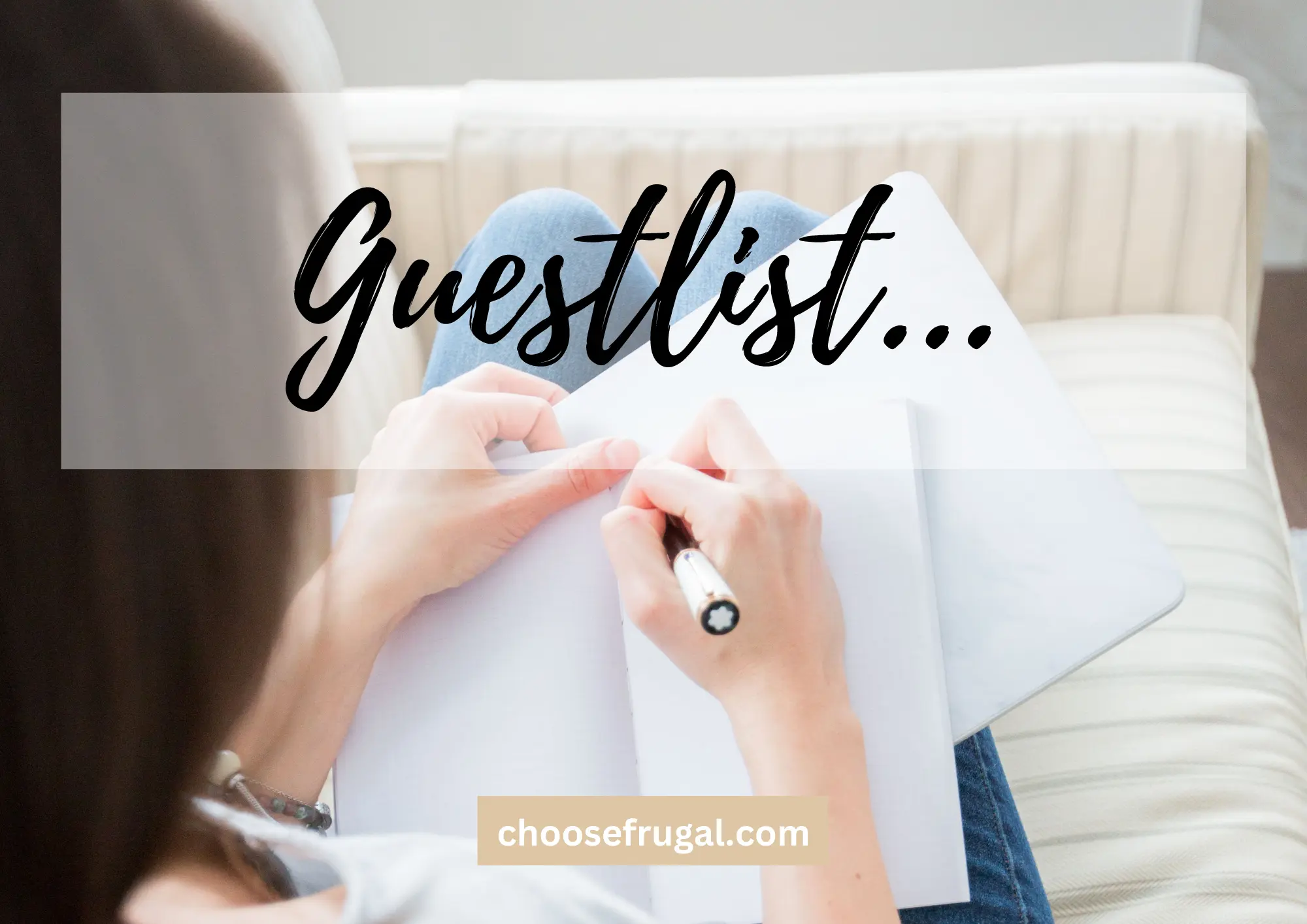 Ah, the age-old question of wedding planning: "How many people should I invite to my wedding?".
When considering how many guests to invite, keep in mind that more guests mean higher catering, venue, and other related costs. Wedding planners often recommend using a preliminary list, which includes everyone you would like to invite, and then narrowing it down based on a few factors, such as venue capacity, budget constraints, and wedding etiquette.
During the planning process, it's important to have honest conversations with your future spouse and parents about who should be on the A-list and who could be on the B-list. Make sure not to feel pressured to invite people out of obligation, and focus on including those who genuinely matter to you.
Well, there's no one-size-fits-all answer, but there are a few things to consider when deciding on your wedding guest list. Since the guestlist influences almost every other part of planning a wedding you should take this part of your wedding planning seriously, especially if you're planning a wedding on a budget. How many guests you invite will influence each and every part of your wedding. So when you start budgeting for your wedding remember to think in terms of cost per person.
First and foremost, think about your wedding budget, and remember to be realistic. Weddings can get expensive, especially if you're inviting a lot of people. If you're working with a smaller budget, it might be wise to keep the guest list on the smaller side. On the other hand, if you have a more flexible wedding budget, you might be able to invite a few more people.
Next, think about the size of your venue. You don't want to overcrowd the space, so it's important to consider how many people you can comfortably fit in the venue you've chosen. Keep in mind that you'll also need to consider things like seating arrangements, tables, and dance floor space.
Finally, think about who you really want to be there on your special day. This is your wedding, after all, and you should invite the people who are most important to you. This might include close family members, close friends, and perhaps a few colleagues/co workers or extended family members.
Just remember to keep the guest list manageable and within your budget. Just remember that pushy family member who wants to tell you what to do and who to invite has no say in the matter unless they are contributing financially… even then, you should kindly remind them that it's your wedding.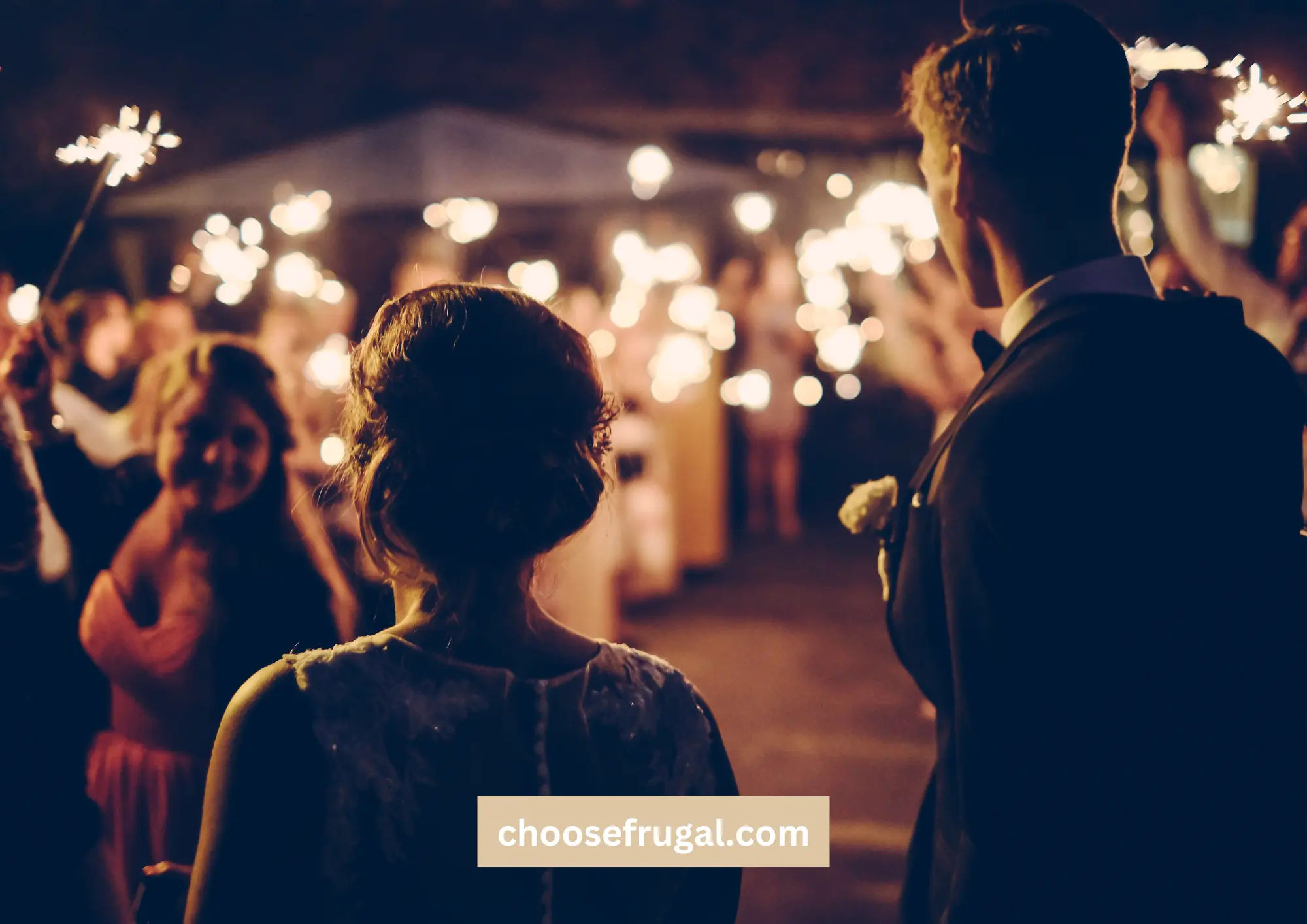 Effect of your wedding guest list on your wedding venue
Including more guests may also impact your wedding venue choice. For instance, a destination wedding or an intimate wedding ceremony in a smaller venue may limit the number of guests you can accommodate. When selecting a wedding venue, consider both your dream location and the number of guests you plan to invite. So before you start creating the wedding invite, make sure you know the number of invited guests, the wedding venue, wedding catering, and most importantly your wedding budget.
What to consider in the early stages of planning your wedding
In the early stages of planning, it's essential to consider wedding invitations and the specific details they should include. You might want to create separate A-list and B-list wedding invitations, with the first round of invitations going to immediate family and closest friends. Consider the invitation design and stationery, as well as any plus-one rules you want to implement.
Throughout the planning process, don't hesitate to consult with a wedding planner to help you navigate the tricky aspects of guest lists, wedding etiquette, and additional details. They can also provide invaluable advice on how to handle situations where you need to inform uninvited wedding guests about their non-inclusion.
Be clear on your plus one policy
When considering plus ones for your wedding, it is crucial to establish a clear and consistent policy early on in the planning process. Take into account your budget, venue capacity, and the overall vibe you want for your big day. Consider guests' relationships, making exceptions for long-term partners, engaged or married couples, and guests who may not know many others in attendance.
Be empathetic to those who have recently experienced a breakup or loss. Address wedding invitations clearly to indicate who is invited, and maintain open communication with guests regarding your plus one policy. Be prepared for last-minute changes in RSVPs and remain flexible. By adhering to these guidelines, you can strike a balance between making your guests feel comfortable and maintaining control over your guest list, budget, and venue constraints.
Will you allow children at your wedding?
Considering the attendance of children at your wedding is another aspect to weigh. Deciding whether to invite children can impact your guest list size and the overall atmosphere of your wedding reception. Make sure to discuss this with your partner and decide what suits your vision for your big day. If the extended family wants to bring their kids, all those second cousins you've never met, and won't take no for an answer it might be time to reconsider inviting them at all. I'll say this again, you decide who you want to invite to your wedding.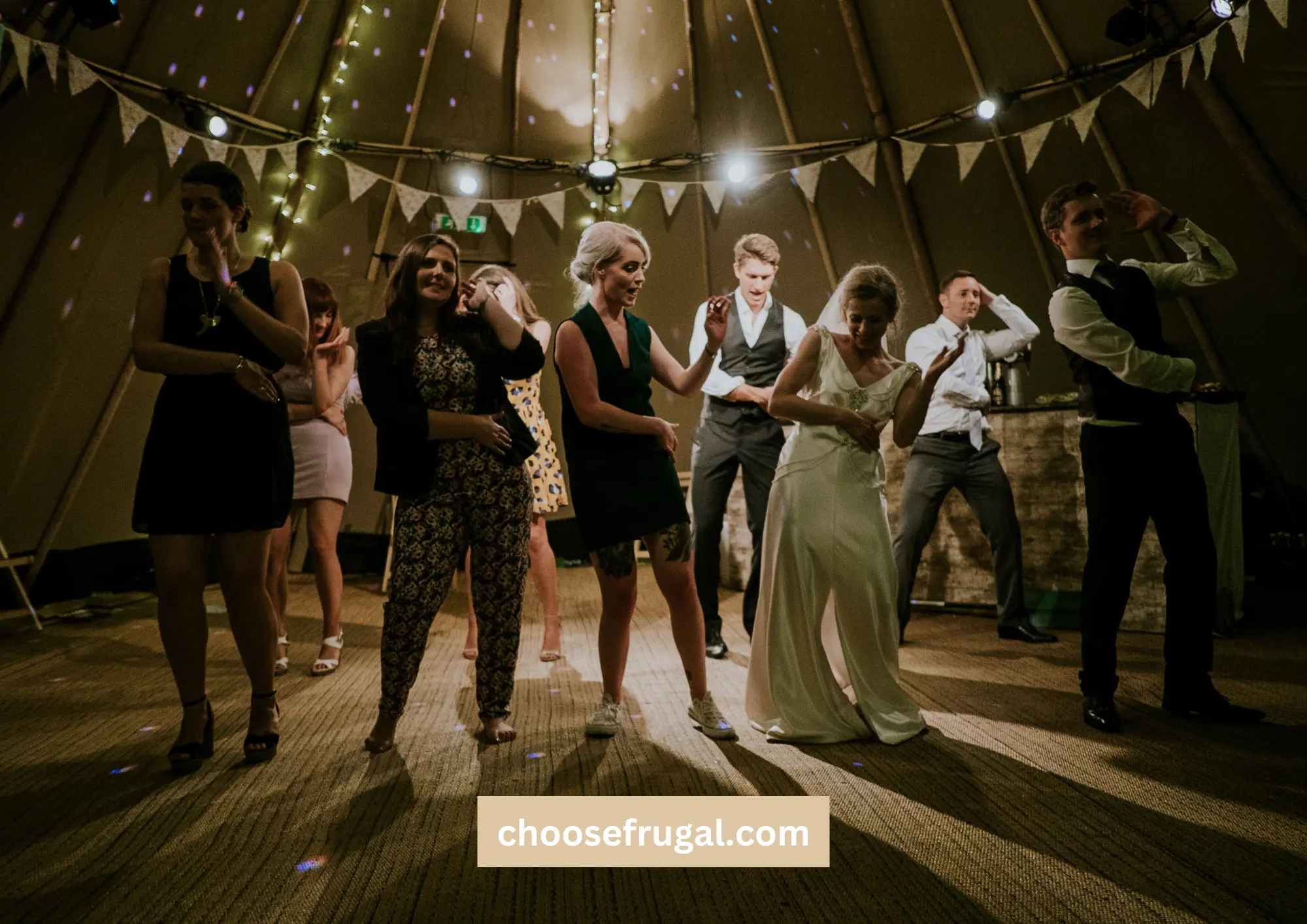 A few more tips to help you successfully create your guestlist.
It's important to set boundaries and guidelines when creating a guest list. Something that helps is asking one of your strong-willed wedding party members to help you stick to the boundaries you set when you started creating the guest list.
Remember to take your time and consider every detail, such as venue size, available overnight accommodation, travel requirements, plus ones, and any restrictions that are in place.
Make sure that you include the people who are most important to you and your partner. Don't let your friends or family members influence you unless they are contributing to the wedding. Make sure to prioritize those who are closest to you. So it might be time to reconsider inviting colleagues, distant friends, and extended family members out of feelings of guilt or the fear that people might be upset with you. This is your big day!
Now, let's look at some stats and quantities to consider.
What is considered a small, medium, and large wedding based on guestlist size?
According to Martha Stewart Weddings, a small wedding has a guest list size of 50 people or less, a medium wedding has a guest list size of 50 to 150, and a large wedding's guest list is over 150 people.
These numbers aren't exact, but they are a good guide to follow when looking at venues and budget guides for your wedding.
What is the average wedding size?
According to research done by The Knot, the average size of weddings in America was 105 guests in 2021, which was much higher than the small COVID weddings of 2020, coming in at only 66 wedding guests on average. And slightly lower than the 131 average guest count of pre-COVID 2019.
Average wedding guestlist sizes are expected to increase in the years following the pandemic. Wedding trends are returning to normal as we come out of the pandemic. This is great news for those who dream of having huge weddings and can afford to have them.
Many people took their chance and had a small wedding during COVID and saved a lot of money thanks to the restrictions on event sizes that were put in place. Talk about making the most of a bad situation.
Unfortunately, that excuse is no longer valid, and you'll need to think of what to tell the people that you're not inviting to your wedding in 2022, 2023, and beyond. Here are some tips on how to break the news to the people you aren't inviting to your wedding.
How to tell people that you're not inviting them to your wedding?

It can be difficult to tell people that they are not invited to your wedding, especially if you have a close relationship with them. Here are a few tips for how to handle this situation in a kind and respectful way:
Be honest and direct: It's important to be honest and direct when explaining the situation to the person you are not inviting. Be clear that the decision was not personal and that it was simply a matter of space constraints on the guest list.
Use "I" statements: When explaining the situation, use "I" statements to take responsibility for the decision. For example, instead of saying "you're not invited because we don't have enough space," say "I'm sorry, but we had to make some tough decisions about the guest list due to space constraints and unfortunately we weren't able to include everyone we would have liked to."
Offer an alternative: If possible, consider offering the person an alternative way to be involved in the wedding, such as attending the rehearsal dinner or being a part of the wedding party. This can help to soften the blow and show that you value their presence and contribution.
Thank them for their understanding: Express your gratitude for their understanding and let them know that you value their friendship. This can help to maintain the relationship and show that the decision was not personal.
It's also a good idea to be as understanding and empathetic as possible. Remember that the person you are not inviting may be disappointed or hurt, and it's important to be sensitive to their feelings.
Conclusion
As you finalize your guest list, remember that the most important aspect of your wedding is celebrating your love surrounded by your dearest friends and family members. While it's natural to worry about accommodating everyone, focusing on the love and happiness you and your future spouse share will make your big day an unforgettable event. By carefully considering the various factors mentioned, you can create a guest list that meets your needs, fits within your budget, and brings joy to your wedding celebration.
So, to sum it up, the number of people you should invite to your wedding depends on a variety of factors, including your budget, venue size, and the people you want to celebrate with. In the end, it's all up to you, your partner, and your budget, but we hope this guide helped you determine how many people you should invite to your wedding. We hope this article helped you answer the question, "How many people should I invite to my wedding?". Just make sure to keep it manageable and enjoyable for everyone, and you're sure to have a wonderful wedding day!
Also read:
How to Determine Your Wedding Guest List Size on a Budget
15 Cheap Wedding Ideas to save thousands
Ideas for an Intimate Backyard Wedding (On a Budget)
How to Determine Your Wedding Guest List Size on a Budget
Read all our blogs here