Start Redecorating
What is a Minimalist Decorating Style?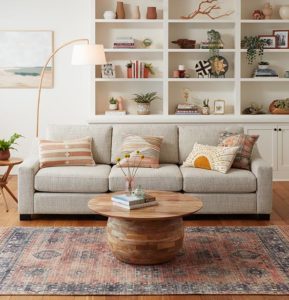 Minimalism in decorating is essentially a style taken from the minimalist life. Living a minimalist life means living with the bare minimum, often without spending extravagantly on things you don't need. It defines a person's personality and lifestyle. This extends the idea that everything in the house should have a purpose and nothing stays there to fill the space. 
Simple decorations follow the same theme. Instead of a cluttered home, the minimalist interior style focuses on the essentials, such as tables and chairs, and sofas.
A simple approach to minimalist design and decor is to think curated, not cluttered. You might think it's easy to implement a minimalist design because it has few elements. It's not. You can't create a minimalist space by simply not placing anything in it, that doesn't make for an attractive design. There are many things to consider when creating an aesthetically livable space while maintaining a minimalist design.
You might be a man with a small apartment if so feel free to read 12 ideas for decorating a man's apartment on a budget.
So here are some minimalism in decorating ideas listed by room:
Minimalist Living Room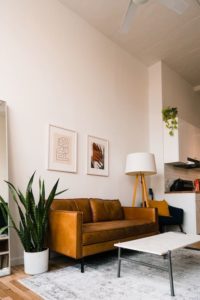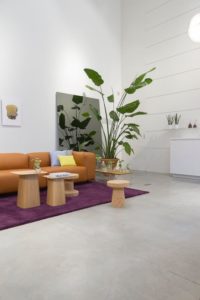 Minimalist sofas are often in neutral colors, with clean lines and simple (or hidden) legs. Modular sofas are perfect for any interior style due to their versatility. You can move and configure sections to allow guests to be entertained, socialize, and get the sections back in time for family movie night. A few neutrally textured pillows and a cozy throw are all you need to complete the look. Read on for some more minimalism in decorating ideas and tips.

Choose Smooth Lines

With soft, sleek lines in furniture these days, this look works well with minimalist styles. A cream-upholstered swivel chair is the warm focal point of the room, creating a warm space where an eye-catching lamp, a neutral rug, and a cozy pillow or throw are all you need.
Minimalist Living Room Wall Decor
When decorating the walls of your living room, it's important to focus on a few great pieces of art rather than a few small pieces. This helps you maintain a minimalist style and add character to your living space.
Paintings with color and texture are ideal for minimalism in decorating. Texture adds character to the room, and red and brown paintings add warmth to the space. Minimalist decor can create a cold and sterile environment that guests may find uncomfortable. Paintings are a great way to avoid this effect.
A simple wall decor idea is more than just hanging a few pictures. To add texture, use a beautiful Persian rug as a wall hanging. Choose artwork in different shapes to create a modern look. Timeless paintings in classic colors create a monochromatic look that most minimalists will love! Hang plants, children's photos or classic family photos to create a cozy atmosphere in your living room.
Minimalist Kitchen Ideas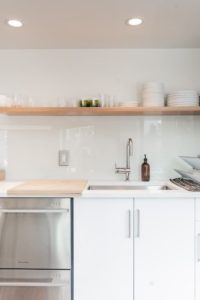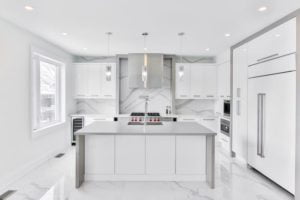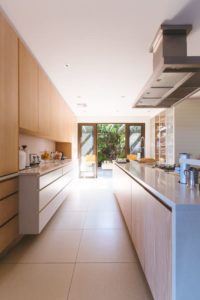 Having a minimalist kitchen can appear to be a challenge. The kitchen has a lot of what you think you need. However, this is not always the case. By organizing and applying these great tips, you can decorate your kitchen in a minimalist style.
Minimalist Kitchen Decor
Kitchen utensils should focus on quality, not quantity. Do not place collectibles and various small items in the kitchen or kitchen cabinets. Instead, remember that less is more.
Some modern art pieces go well with simple yet modern kitchen furniture. Use multi-purpose decorations like glass or ceramic canisters for sugar or flour on your counter. For kitchens with lots of natural light, opt for a more natural theme with a neutral color palette and greens.
Consider lighting upgrades when designing your kitchen. Wall lights go well with industrial minimalism, and pendant lights go well with modern minimalism.
Minimalist Kitchen Essentials
One of the first things homeowners need to do is keep their kitchen organized and stocked with essentials. Most homeowners tend to accumulate things over time. We all have some small gadgets that we haven't used in months. Here are the minimalist kitchen essentials every home needs.
Two baking sheets
One to two spatulas and a serving spoon
Two pots:
Set of knives
Knife sharpener
Tableware for two servings
Vegetable peeler
Can opener
Set of measuring spoons
Measuring cup set
Four mixing bowls (these can also be used as serving plates)
Up to two cups per person
One reusable water bottle per person
These are the basics every minimalist kitchen needs, but every homeowner should adjust this list to fit their budget and the number of people in the home. There is no point in throwing away all your small appliances if you actually use them. Start with this list and add to it as needed to have an organized space as you prepare your meals.
How to Decorate a Minimalist Bedroom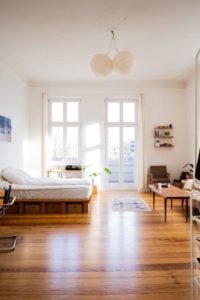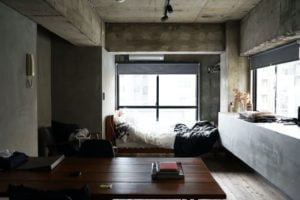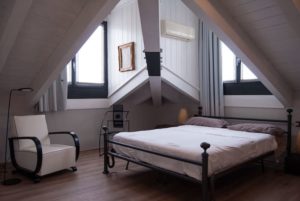 Minimalist bedrooms are often portrayed as bare and cold, but you don't have to sleep in such a setting to appreciate a minimalist home. In a minimalist home, you can use beautiful color neutral tones like royal purples and bright blues to add energy to your space. Choose chic design elements to transform an empty space into your personal paradise.
Cheap Minimalist Decor
Magazine minimalist decor often consists of large statues and abstract artworks costing thousands of dollars…but there are plenty of ways to add a pop of color without breaking the bank.
Throw pillows are the easiest way to add personality to a minimal space. Grab some pillows and place them on your bed or chair. A small but cute rug is cheap, comfortable, and makes for great decor. Other decorations, like beautiful vases for your dressing table, can be found at reasonable prices at a local shop or department store. Remember, cheap doesn't have to mean ugly.
DIY Minimalist Room Decor
If you love minimalist DIY bedroom ideas, you know that with a little time and some art supplies, you can make a room look amazing in no time. Break out the canvas and paints and create your own painting in your own room. Turn a mini trash can over and paint it to make a DIY bedside table. 
Minimalist Storage
Remember, less is more when it comes to creating a clean space. Instead of a large, bulky dresser, consider a minimal closet with plenty of room for your clothes. A portable clothes rack is a great idea. We recommend using baskets and other storage items you already have to store your socks and underwear. Vertical storage, such as a shelf for hanging jewellery is a great idea. These are enough to increase the decor of the room and provide a more organized space.
Minimalist Bathroom Decor Ideas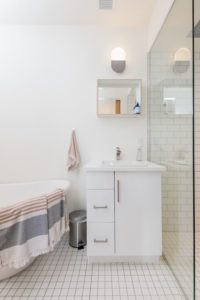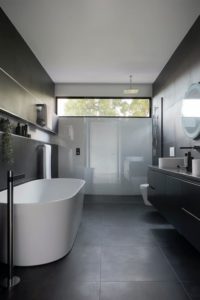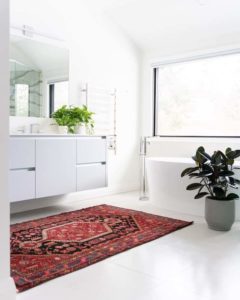 Minimalist bathroom decorating ideas are always a challenge. You want to decorate your bathroom, but too many decorations risk making your bathroom too cluttered, which goes against the minimalist idea. To avoid this common minimalist decorating mistake, small items are necessary in the empty spaces of your bathroom. 
Minimalist bathroom vanity
When choosing a vanity for your bathroom, choose a smaller vanity that has enough space for your essentials. A wire or metal dressing table with small stools is a great idea. You can even create your very own dressing table by installing floating glass shelves.
Minimalist bathroom configuration
Consider industrial minimalism in the bathroom. This means using mostly metal furniture for storage. These fit well into minimalist decorating schemes, but the shelves have plenty of room to store your essentials. Next, use simple square baskets for your essentials. Keep your bathroom clutter-free by storing items you don't use often in the closet.
If your bathroom is small, choose shelving to take advantage of vertical space. A shelf designed to cover the toilet is a good option.
Minimalist bathroom essentials
Part of designing a minimalist home is removing clutter. It is necessary to remove unnecessary things from the bathroom. Here's what you need in your bathroom:
Shampoo
Shower gel
Two towels per family member
One hand towel per family member
Toilet Paper
Soap
Towel
Skincare essentials
Bath mat
Discreet toilet paper holder
Towel rack
Toothbrush and toothpaste holder
Toothbrush
Tooth paste
Bathroom organizer
In Conclusion
When decorating with minimalist decorating schemes, it's important to remember that less is always more. You want simplicity, not luxury. Use solid color schemes for large pieces of furniture and accent pieces to add color to the room.
You might also enjoy our article, How to create a minimalist bohemian living room (7 easy steps)

Also Read:
Budgets for beginners: A guide to creating and sticking to one
Crafting a Practical Budget: A Comprehensive Guide to Financial Planning
15 Essential Tips for a Minimalist Kitchen (Even in Compact Spaces)
18 Actionable Steps for Millennials to Build a Strong Financial Future
The 10 Benefits of Living in a Small Minimalist Apartment on a Budget
9 Frugal living tips for 2022 (and beyond)
P.S. Want to know when our next post lands and get our free ebook on how to live frugally? Then click the link below.