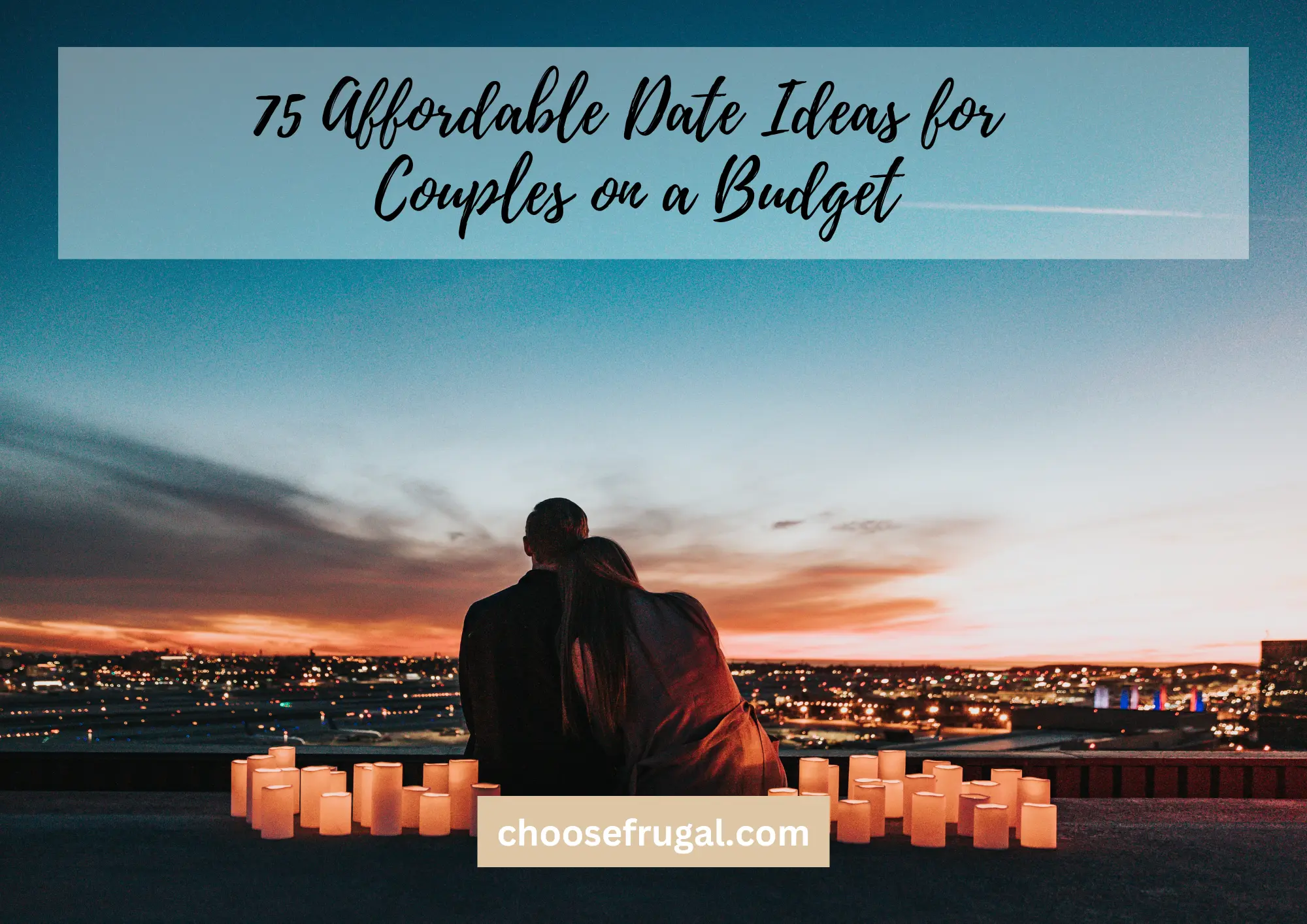 Introduction to Cheap Date Ideas You'll Love
In today's fast-paced world, spending quality time with your partner is essential for maintaining a strong and healthy relationship. However, dates don't always have to break the bank. In fact, some of the best and easy date night idea ideas are budget-friendly, allowing couples to connect without stressing about the expense. This article explores 75 affordable cheap date ideas that can help create lasting memories without hurting your wallet.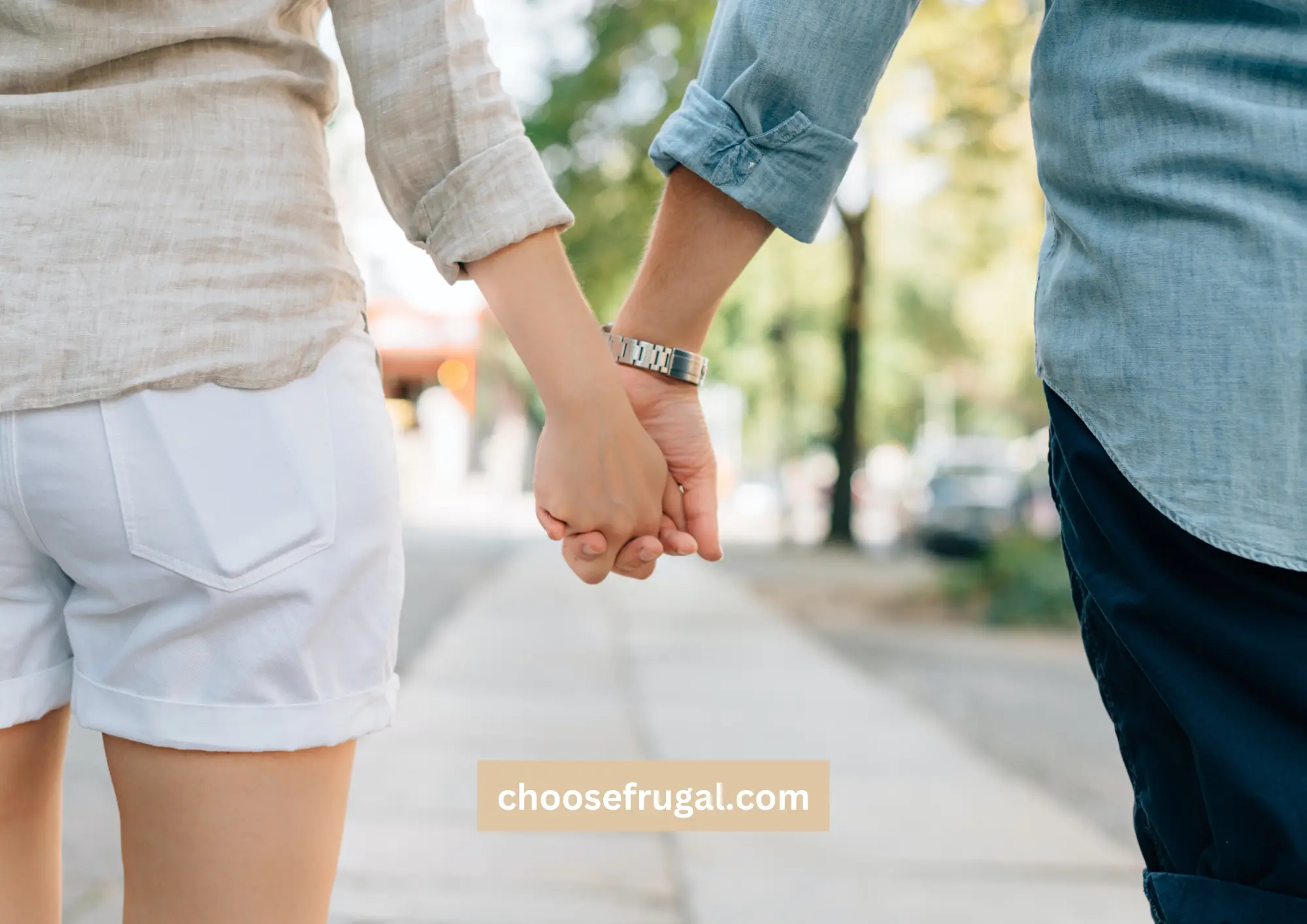 Cheap Date Ideas than Include Outdoor Activities
1) Picnic in the Park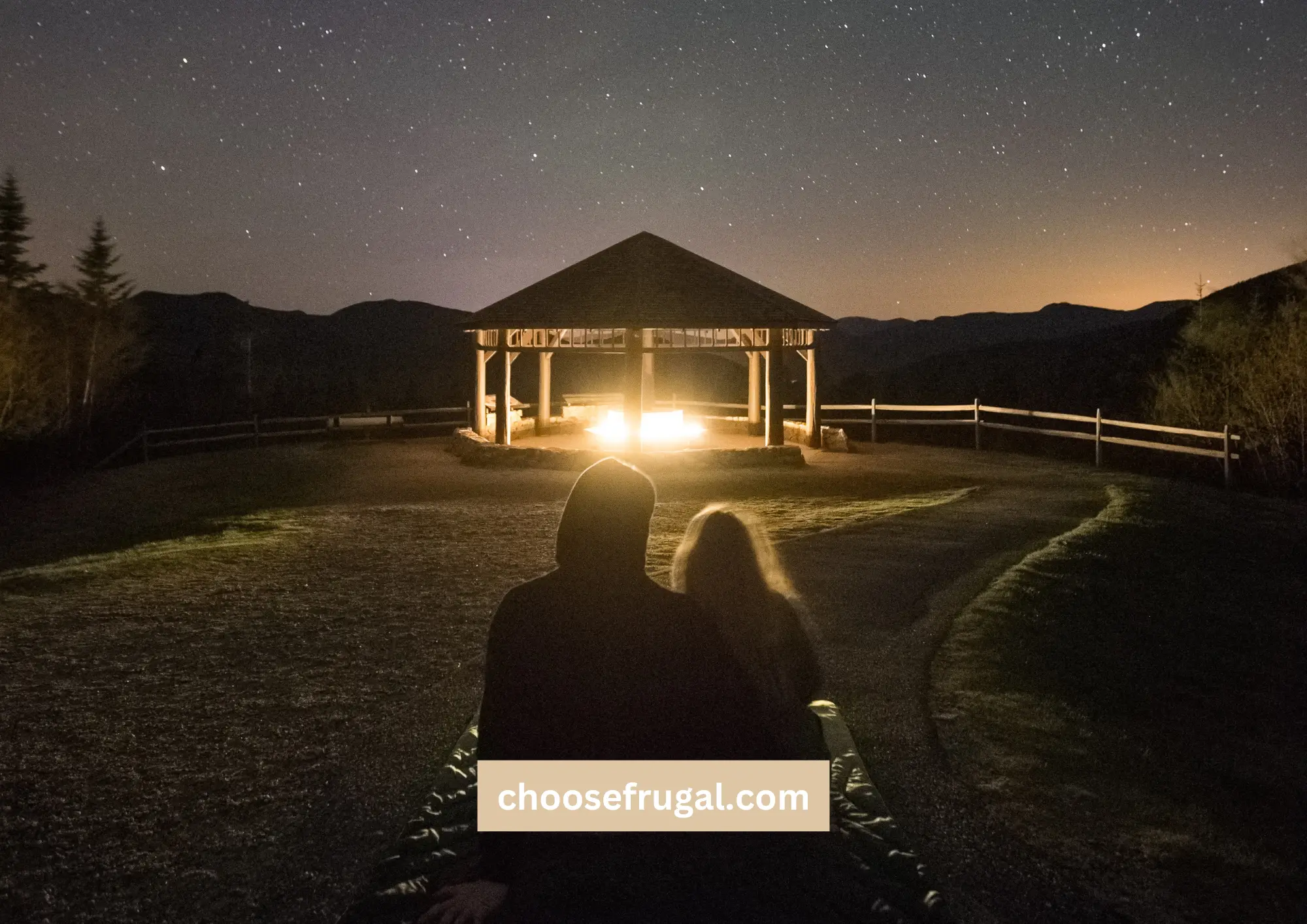 A picnic in the park is a classic and affordable way to spend quality time together. Simply prepare a simple lunch or some snacks, choose a picturesque spot in a local park, and enjoy each other's company while surrounded by nature.
2) Stargazing
Spend an evening gazing up at the stars in a nearby open area or park. Download a stargazing app or bring a telescope to enhance the experience, and share a blanket as you search for constellations and planets together.
3) Bike Ride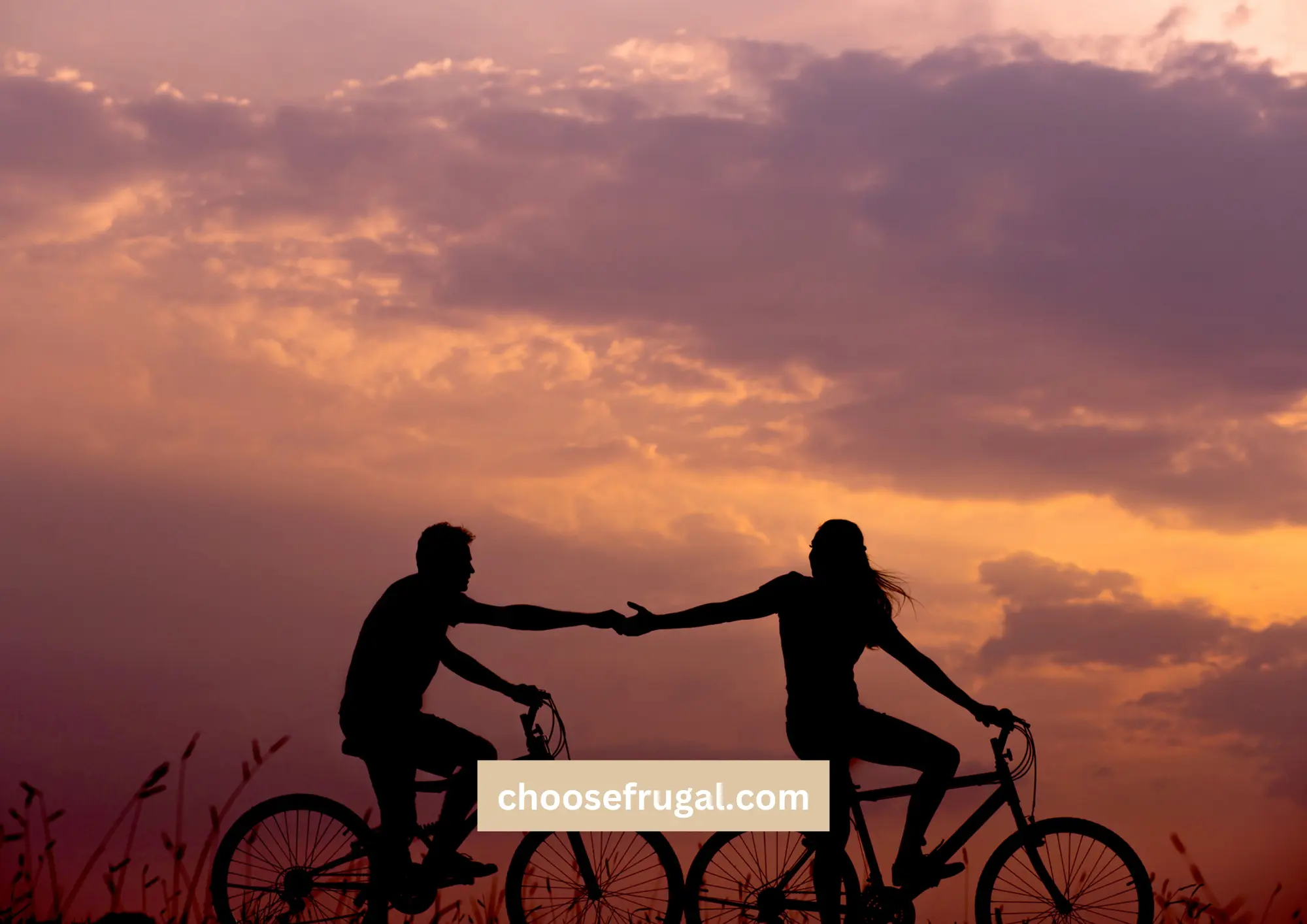 Exploring your city or town by bike can be a fun and adventurous date idea. Rent bikes if needed, and discover new neighborhoods or scenic trails as you pedal along at your own pace.
4) Hiking
Find a nearby hiking trail suitable for both of your skill levels, pack some snacks and water, and enjoy a day immersed in nature. Hiking together not only provides exercise but also allows for deep conversations and bonding experiences.
5) Beach Day
If you live near a beach, spend a day soaking up the sun, playing in the surf, and enjoying the fresh air and sand. Pack snacks, drinks, sunscreen, and a beach ball or frisbee for a full day of fun without spending a fortune.
Cheap Date Ideas: At-Home Activities
6) Game Night
Organize a game night with your favorite board games, card games, or video games. Engage in friendly competition and enjoy each other's company in the comfort of your own home.
7) Movie Marathon
Choose a theme, select a few movies, and snuggle up for a cozy movie night at home. Make popcorn, dim the lights, and immerse yourselves in the world of cinema without the cost of a regular movie theater ticket.
8) DIY Pizza Night
Get creative in the kitchen by making your own personalized pizzas. Prepare or buy pizza dough, gather your favorite toppings, and spend time crafting delicious homemade pizzas together.
9) At-Home Spa Day
Transform your home into a relaxing oasis by lighting candles, playing soft music, and using essential oils. Take turns pampering each other with massages, facials, or foot rubs for a rejuvenating and intimate experience.
Cultural and Community Experiences Cheap Date Ideas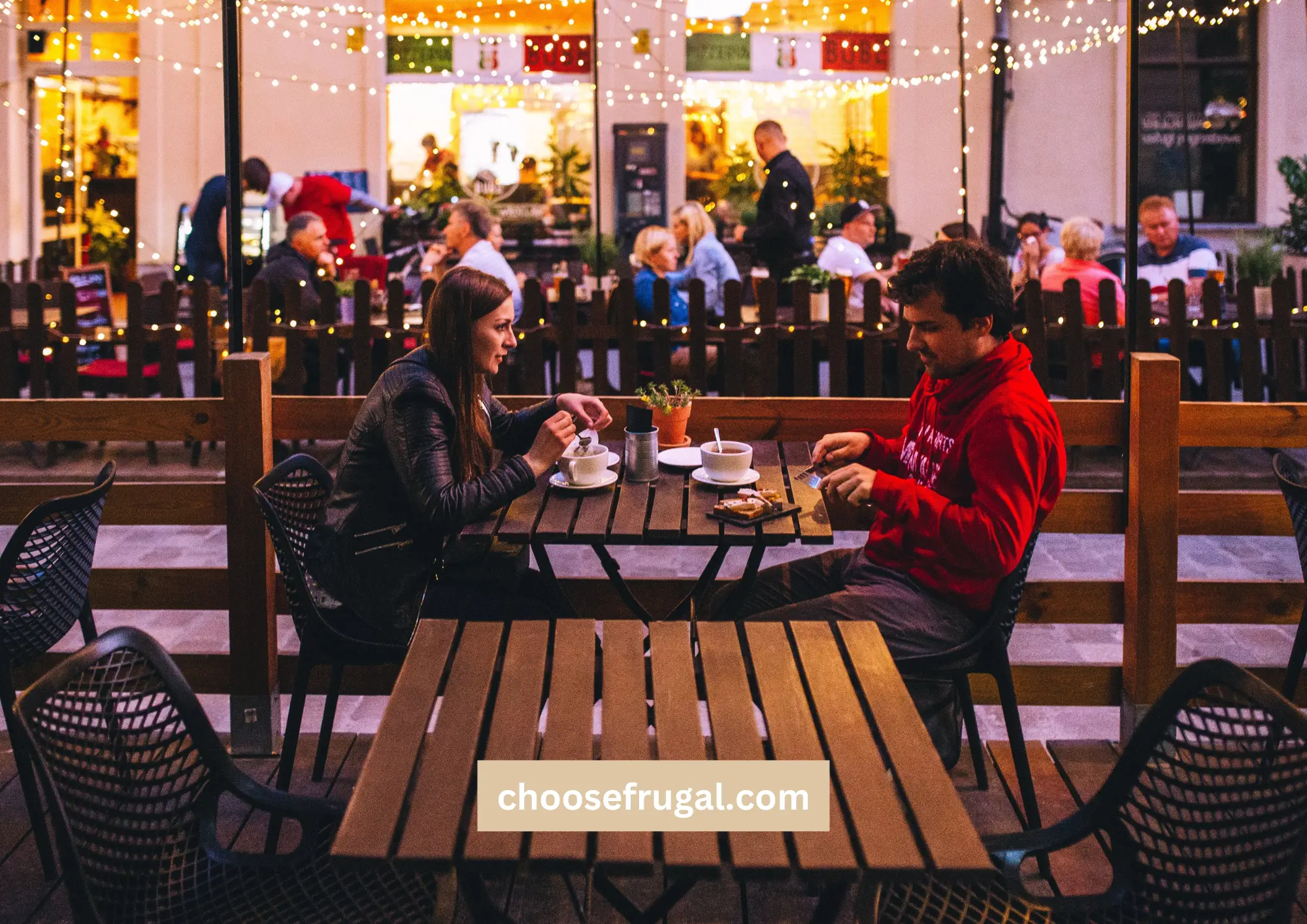 10) Visit a Farmer's Market
Explore a local farmer's market and enjoy browsing fresh produce and artisanal goods. Sample local delicacies and pick up ingredients for a homemade meal to cook together later.
11)
Free Museum Days for Cheap Dates
Many museums offer free admission on specific days or hours. Research these amazing opportunities and choose a museum that sparks your interest, allowing you both to learn and explore without the cost of admission.
12) Art Gallery Hopping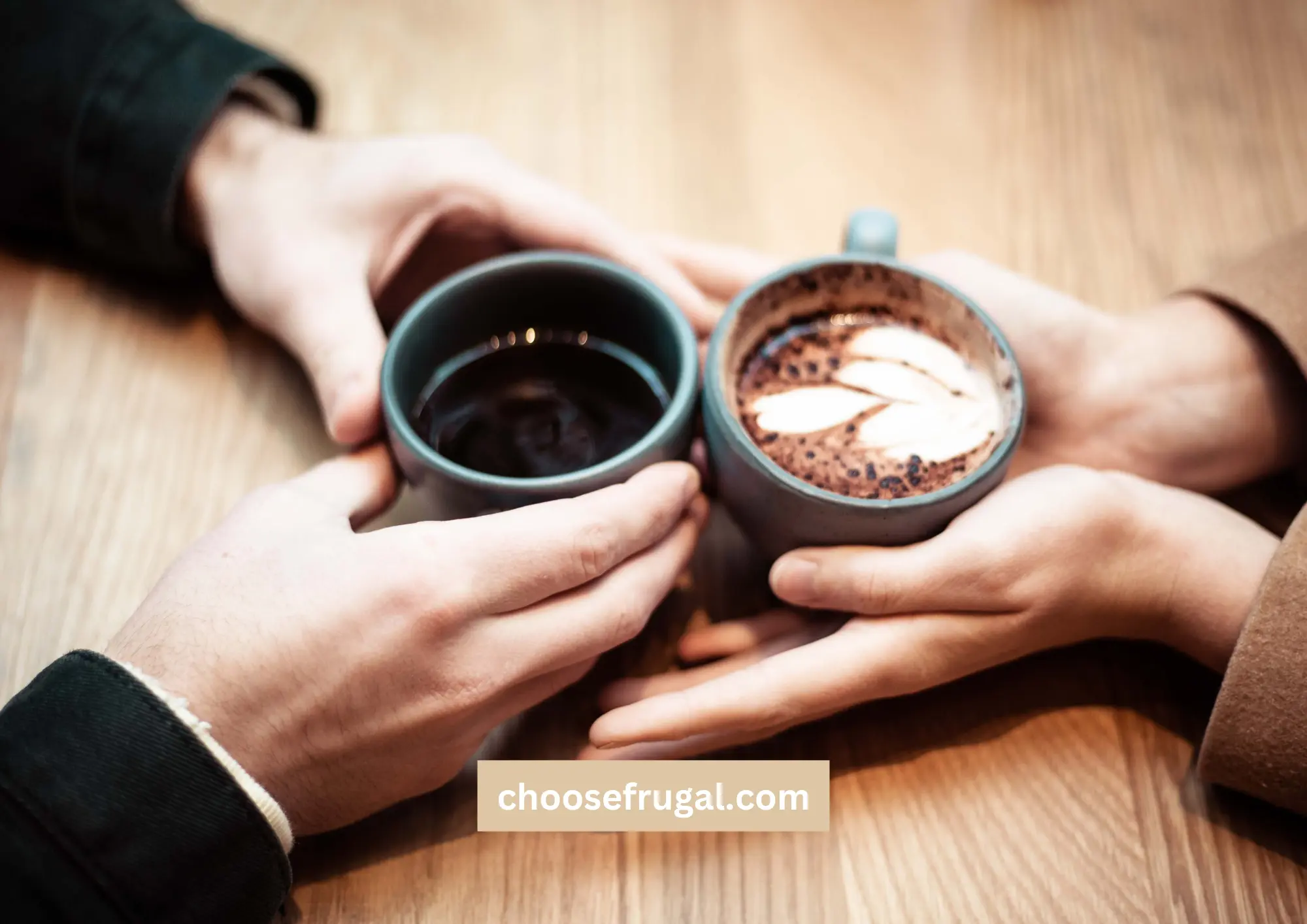 Spend an afternoon or evening visiting local art galleries, discussing the exhibits, and sharing your thoughts on the various pieces on display.
13) Window Shopping as a Cheap Date Idea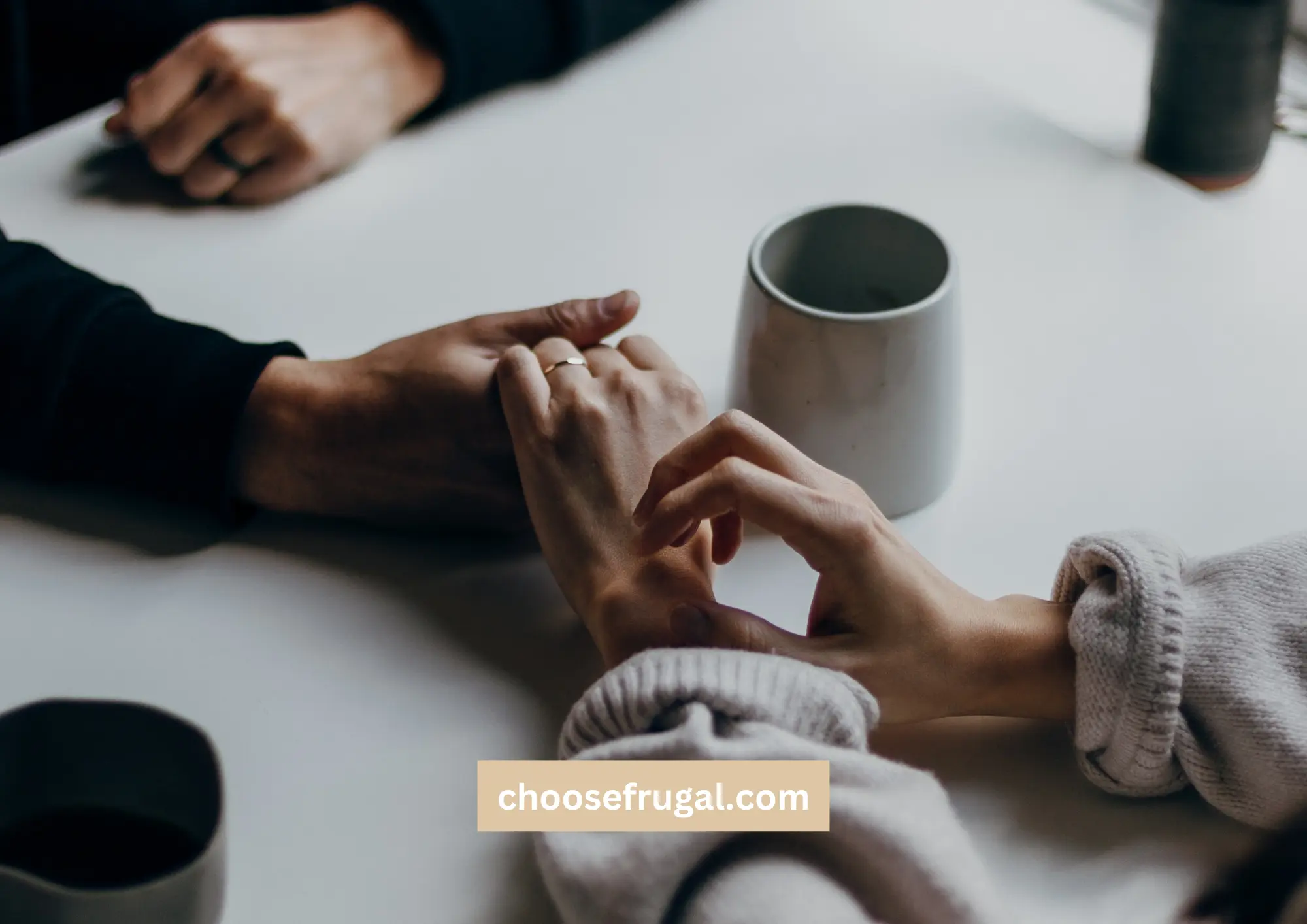 Take a leisurely stroll through a local shopping district, browse store windows, and chat about your favorite finds without the pressure to make a purchase.
14) Potluck Dinner with Friends
Host a potluck dinner and invite a few friends over for an affordable and fun social gathering. Each person brings a dish to share, cutting down on the cost and effort of preparing a full meal.
15) Volunteering
Choose a cause close to both of your hearts and spend a day volunteering together. This rewarding experience allows you to bond while giving back to your community, making a positive impact on those in need.
60 More Fun, Creative, and Frugal Date Ideas on a Budget
Creating memorable experiences with your partner doesn't have to be expensive. With a bit of creativity and planning, couples can enjoy more romantic date night ideas with a variety of budget-friendly and fun date ideas that cater to different interests and preferences. Here are 22 more fun, creative, and frugal more date night ideas ideas to explore.
16) Outdoor Movie Screening
Many cities offer free outdoor movie screenings during the warmer months. Bring a blanket, snacks, and enjoy a film under the stars.
17) Gallery Openings
Art galleries often host free opening receptions for new exhibits, where you can explore the art, enjoy light refreshments, and engage in conversation about the pieces on display.
18) DIY Photoshoot
Grab your smartphone or camera, and spend the day taking fun, candid photos of each other at scenic or unique locations in your city.
19) Themed Dinner at Home
Choose a theme, like "Italian Night" or "Taco Tuesday," and cook a delicious meal together. Enjoy your themed dinner by candlelight for added romance.
20) Nature Walk
Visit a local nature reserve or botanical garden, and take a leisurely walk while admiring the flora and fauna.
21) Free Outdoor Concerts
Many cities host free outdoor concerts during the summer. Bring a blanket and enjoy live music in a relaxed setting.
22) Trivia Night for a Date
Find a local pub or restaurant that hosts a free trivia night, and compete as a team for a fun and challenging evening.
23) Bookstore Browsing
Spend an afternoon browsing a local bookstore, sharing your favorite books, and discussing your literary interests.
24) Puzzle Night
Choose a challenging jigsaw puzzle and spend the evening working together to complete it, accompanied by your favorite beverages and snacks.
25) Local Historic Sites
Explore the history of your city by visiting your local library, historic sites, monuments, or landmarks, and learn something new together about local history.
26) Geocaching
Download a geocaching app and embark on a treasure-hunting adventure together, searching for hidden caches in your area.
27) Ice Cream or Frozen Yogurt Date
Visit a local ice cream or frozen yogurt shop and enjoy a sweet treat together while strolling through your neighborhood.
28) Cooking Challenge
Choose a new recipe or cuisine to cook together, and challenge yourselves to create a delicious meal with limited ingredients or a tight budget.
29) Coffee Shop Hop
Explore your city's coffee shop scene by visiting several different cafes, sampling all their samples and offerings, and rating your favorites.
30) Free Fitness Classes
Many communities offer free fitness classes in public parks or community centers. Attend a yoga, dance, or cardio class together to stay active and healthy.
31) DIY Craft Night
Gather materials from around your home, and spend the evening creating art or crafts together, such as painting, scrapbooking, or making collages.
32) Scenic Drive as a Cheap Date Idea
Take a trip for a scenic drive through the countryside, along the coast, or around your local city or, stopping at interesting viewpoints or local attractions along fun way.
33) Window Shopping and Dreaming
Stroll through a local shopping district, browsing store windows, and discussing your dream purchases or future home ideas.
34) Board Game Café
Visit a local board game café, where you can play a variety of games for a small cover charge or the price of a beverage.
35) Home Improvement Project
Work together on a small home improvement project, like painting a room or assembling furniture, to create a sense of teamwork and accomplishment.
36) People Watching
Find a bustling public area, like a park or busy street, and spend some time people-watching, creating fictional backstories for the passersby.
37) Build a Fort
Embrace your inner child by building a blanket fort in your living room or backyard , complete with pillows, fairy lights, and cozy blankets. Once your fort is complete, spend the evening inside watching movies, sharing stories, or simply enjoying each other's company.
38) Attend a Local Amateur Sports Game
Many communities have amateur sports leagues with games open to the public for free or at a low cost. Choose a sport you both enjoy, and cheer on your own local high school or team for an entertaining and affordable outing.
39) Visit a Community Festival or Fair
Keep an eye out for local festivals, street fairs, or community events that offer free or low-cost entertainment, such as live music, performances, or food and wine tastings.
40) Potluck Dinner Party
Host a potluck dinner with a group of friends, where each guest brings a dish to share. This allows everyone to enjoy a variety of food while minimizing costs and effort.
41) Free Dance Lessons
Some dance studios or community centers offer free introductory classes or open dance nights. Try out a new dance style together, such as salsa or swing, for a fun and energetic date.
42) Create a Bucket List
Spend an evening brainstorming and creating a bucket list of experiences and adventures you want to share together. This can help you plan future dates and give you a sense of shared goals and aspirations.
43) Test Drive Your Dream Car
Visit a local car dealership and take turns test-driving your dream cars. Enjoy the excitement and thrill of getting behind the wheel, even if you're not planning to make a purchase.
44) Karaoke Night
Find a local bar or venue in nearby town that offers karaoke nights and take turns belting out your favorite tunes, cheering each other on, and see how much fun is enjoying a lighthearted evening.
45) DIY Dessert Tasting
Purchase a few budget-friendly dessert ingredients, such as chocolate, fruit, or whipped cream, and create a DIY dessert-tasting platter. Enjoy sampling the various treats and discussing your favorite combinations.
46) Meditation or Mindfulness Session
Find a quiet, peaceful spot, and practice meditation or mindfulness techniques together. This can help you both relax and connect on a deeper level.
47) Visit a Free Zoo or Animal Sanctuary
Some zoos or animal sanctuaries offer free admission, allowing you to spend the day admiring and learning about various species without spending a fortune.
48) Volunteer Together With Your Kids or Friends
Choose a cause or organization that resonates with both of you, and spend a few hours each month volunteering your time and effort. Not only will this create a sense of accomplishment and bonding, but it also benefits those in need. It will also teach your kids to realize how fortunate they are.
49) Create a Memory Scrapbook
Gather photos, mementos, and souvenirs from your time together, and spend an evening creating a memory scrapbook that celebrates your relationship and life.
50) Online Quiz Night
Find free online quizzes or a local trivia night, play board games, and challenge each other to a friendly competition. This can spark interesting conversations and create a sense of teamwork
With a little creativity, it's possible to plan affordable, enjoyable, and memorable dates that cater to various interests and preferences. By trying out these 35 fun, creative, and frugal date ideas, you can strengthen your bond and create lasting memories without breaking the bank.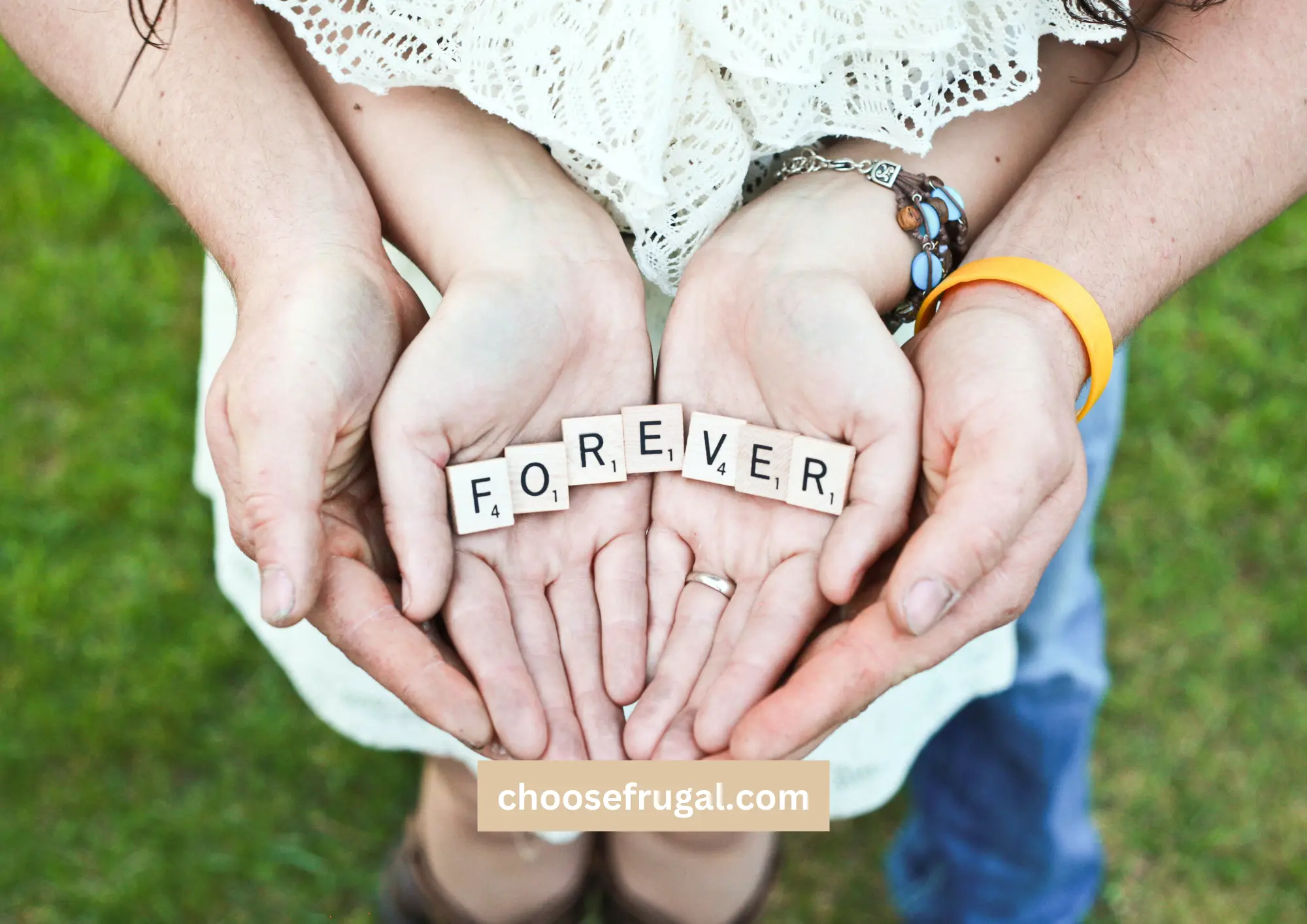 51) Movie Night at Home With the Kids
Set up a cozy movie night at home with your favorite films, popcorn, and homemade snacks. Create a comfortable atmosphere with blankets and pillows and your kids.
52) Picnic in the Park With Your Dog(s)
Pack a delicious picnic with sandwiches, fruits, and snacks, doggie treats and head to a nearby park. Enjoy each other's company while surrounded by nature and your favorite furry baby.
53) Explore a Local Museum With Your Kids
Many museums offer discounted or free admission on certain days or during specific hours. Take advantage of these opportunities to explore art, history, or science together as a family.
54) Outdoor Adventure
Go hiking, biking, or have a leisurely walk in a nearby nature trail or park. It's a great way to spend time together while enjoying the outdoors.
55) Volunteer Together
Find a local charity or community organization where you can volunteer together. It's a meaningful way to bond while giving back to your community.
56) DIY Game Night
Create your own game night at home with board games, card games, or even video games. Have fun competing against each other or teaming up for cooperative games.
57) Farmers' Market Visit
Visit a farmers' or local farmers market, and explore the fresh produce, local crafts, and artisanal foods. You can even pick up ingredients for a homemade meal together.
58) Plan a DIY Spa Day
Create a relaxing spa day at home with homemade face masks, soothing music, and scented candles. Take turns giving each other massages or foot baths.
59) Attend a Local Event
Keep an eye out for free or low-cost events happening in your area, or local festival such as art exhibitions, concerts in the park, or open mic nights. Enjoy the local talent together.
60) Have a Bookstore Date
Spend an afternoon browsing books in a local bookstore. Pick out books for each other, read excerpts aloud, and have a cozy coffee or tea break in the store's café.
61) Have a Cooking Challenge
Select a few ingredients from your pantry and challenge each other to come up with creative dishes using only those ingredients. Have so much fun taste-testing and judging the results.
62) Stargazing Night
Find a spot away from city lights, lay out a blanket, and spend an evening stargazing. Bring a telescope if you have one or use stargazing apps to learn about the constellations together.
63) DIY Craft or Art Project
Choose a DIY craft or art project you both would enjoy and gather the necessary supplies. Get creative and work on your projects side by side, sharing ideas and inspiration.
Watch this video by Improvement Pill on The Date Tier List – 43 Unique Date Ideas (Never Run Out Of Things To Do)
Date Night Plans for Every Budget
Creating memorable date nights doesn't have to be expensive. With a little creativity and planning, couples can enjoy unique and engaging experiences without breaking the bank. Here are some cheap date night fun ideas and plans for various budgets: $10, $20, $50, and $100.
64) $10 Date Night Plan: DIY Movie Night
Transform your living room into a cozy home theater. Stream a movie or binge watch one of your favorite classics on DVD. Make some homemade popcorn by buying inexpensive kernels and popping them on the stovetop. Sprinkle with your choice of seasoning, like garlic powder or cinnamon, for a gourmet touch. Dim the lights, arrange comfortable seating with blankets and pillows, and enjoy your DIY movie night.
65) $20 Date Night Plan: Picnic in the Park
Visit your local grocery store and purchase a baguette, a selection of deli meats and cheeses, some fresh fruit, and a bottle of sparkling water. Pack a blanket and head to a nearby park or scenic location for a romantic picnic. Relax, enjoy the scenery, and engage in meaningful conversation as you savor your delicious meal.
66) $50 Date Night Plan: Explore a Food Truck Festival
Research local food truck festivals or events in your area and plan an evening sampling various cuisines. With $50, you can try a variety of dishes from different food trucks. Share your selections and discuss your favorite flavors while enjoying a casual and unique dining experience.
67) $100 Date Night Plan: Dinner and a Show
Choose a moderately priced restaurant with a cozy atmosphere and a menu that caters to both of your tastes. After enjoying a delicious meal, head to a local theater, comedy club, or live music venue to catch a performance. The combination of good food and live entertainment will create a memorable date night experience worth the investment.
Regardless of your budget, it's possible to plan a fantastic inexpensive or cheap date night ideas, ideas, or night that will strengthen your bond and create lasting memories. Whether you have $10, $20, $50, or $100 to spend, the most important aspect of any cheap date night idea is the quality time spent together. So, go ahead and plan your next cheap date idea or night with confidence, knowing that your connection will grow deeper without emptying your wallet.
 Watch this video by Gabe Bult on Budget Date Ideas 2022 (Minimalist Edition)

Budget-Friendly Cheap Date Ideas for Every Mealtime
A fantastic date doesn't have to be expensive, and you can enjoy quality time together during any meal of the day. Here are some budget-friendly date ideas for breakfast, brunch, lunch, and the best cheap date ideas for dinner that will allow you to connect with your partner without the worry of emptying your wallet.
Cheap Breakfast Date Ideas
68) Homemade Pancake Breakfast
Whip up a batch of pancakes from scratch and get creative with toppings such as fruit, nuts, or chocolate chips. Set the table with your favorite breakfast beverages and enjoy a leisurely meal together.
69) Early Morning Walk and Coffee
Take a morning walk through your local park or neighborhood, then stop by a nearby café for a cup of coffee or tea. This is a great way to start the day with some light exercise and conversation.
Cheap Brunch Date Ideas
70) DIY Brunch Picnic
Prepare a selection of brunch favorites, such as quiche, muffins, or yogurt parfaits, and pack a picnic to enjoy at a local park or scenic spot. Bring along a blanket and some games or a book to read together for a relaxed and enjoyable brunch date.
71) Split a Large Brunch Platter
Visit a local café or diner and order a large brunch platter to share. This allows you to try a variety of dishes while keeping the cost down. Enjoy the meal together while chatting and catching up on each other's lives.
Cheap Lunch Date Ideas
72) Sandwich Making Competition
Purchase a variety of bread, deli meats, cheeses, and condiments, and challenge each other to create the most delicious and inventive sandwiches. Rate each other's creations and enjoy a tasty lunch together.
73) Soup and Salad at Home
Prepare a homemade soup and salad using fresh, budget-friendly ingredients. Set the table with candles and soft music for a cozy and intimate lunch date.
Cheap Date Night Ideas for Dinner
74) Pasta Night
Cook a delicious pasta dish together, such as spaghetti carbonara or fettuccine Alfredo, using affordable ingredients. Complete the meal with garlic bread and a side salad for a restaurant-quality experience at home.
75) DIY Sushi Night
Purchase sushi-grade fish, rice, and other sushi ingredients from a local Asian market, and spend the evening learning to make sushi together. This is a super fun, interactive, and affordable dinner or date night idea that allows you to try something new
No matter the mealtime, you can enjoy a fantastic date with your partner without spending a fortune. These budget-friendly breakfast, brunch, lunch, and dinner date ideas allow you to create lasting memories and strengthen your bond while keeping costs down. So, go ahead and plan your next mealtime date with confidence, knowing that you can connect and enjoy each other's company without breaking the bank.
FAQs and People Also Ask Questions About Cheap Date Ideas
1) How do you date on a low budget?
Dating on a low budget is all about getting creative and thinking outside the (gift) box. Instead of pricey dinners, plan affordable activities like picnics in the park, exploring local museums with free admission, or cooking a delicious meal together at home. Take advantage of coupons, various happy hour after hours, and lunch specials for dining out without breaking the bank. And don't forget the power of nature – hiking, stargazing, or simply taking a romantic walk are all low-cost date options. Remember, it's the quality time and connection that matter most, not the price tag!
How do I plan an affordable and fun date then? Visit bookstores. Watch the throwbacks on your CD's and mix CD's. Get ready! Watch sunrise. Celebrate your marriage and first date! Take dancing lessons. Have an interesting sports night. Volunteer with your partner.
2) What is a low key date?
A low key date is a casual and relaxed outing that allows you to enjoy each other's company without the pressure or fuss of a grand event. It could be something as simple as grabbing coffee and taking a leisurely stroll in the park, having a movie night at home with cozy blankets and popcorn, or playing board games together. The key is to create a comfortable and intimate environment where you can truly connect and enjoy each other's presence. So, embrace the simplicity, and let the sparks fly in a low key setting!
But these types of dates can be frightening. It's especially important when it concerns food or just what what you should wear the next date. So it makes it important to look for softer, more private dates that you can enjoy and less time acting extravagant at the restaurant.
3) What is a cute date?
A cute date is all about creating an adorable and memorable experience with your partner. It could be something sweet and romantic, like going on a sunset beach walk, having a picnic with heart-shaped sandwiches, or visiting a petting zoo together. Other cute date ideas might include going on a scenic bike ride, having a DIY ice cream sundae bar, or even building a fort and watching your favorite childhood movies. The goal is to make your partner smile, feel loved, and create lasting memories that will make your hearts skip a beat.
Explore a botanical garden or floral festival and enjoy your best date ideas. Make s'mores together in our camping area. Bring some scavenging together. Take a ferry ride, roller-skate and sing songs together.
4) Where do you go on a date when you're broke?
When you're low on funds, fear not! There are plenty of enjoyable and inexpensive date ideas and options that won't drain your wallet. Explore local parks or nature trails for a scenic walk or picnic. Check out community events or free exhibitions at nearby museums. If you're feeling creative, try DIY projects like painting or crafting together. Don't underestimate the charm of a cozy movie night at home, complete with homemade popcorn. And if all else fails, have a fun and friendly cooking competition using ingredients from your pantry. Remember, the best dates are about the connection and shared experiences, not the amount of money spent.
So there's a couple thrifty free dates. 'Movie tickets available. A visit to the free museum. Nature walks. Cook a lesson with your favorite chef & breakfast on the bed. Game nights. The best marathon for the favourite series with snacks. The Best Meals for Your Friends. Creative Dates. I love it. Movie tickets. A visit to the museums. Nature walk. A recipe lesson from my favorite cook in bed. Game night. A marathon of your best food series. The Yummiest meal in your home. Creative date ideas, and pretty cheap dates too.
Conclusion
Creating memorable experiences with your partner doesn't have to come with a hefty price tag. These 15 affordable date ideas demonstrate that it's possible to strengthen your relationship through quality time and shared interests without spending a fortune. Whether you prefer outdoor activities, cozy nights at home, or exploring cultural and community events, there's an affordable and fun date idea here that suits every couple. So go ahead and try out these budget-friendly dates, and watch as your connection grows deeper without emptying your wallet.
Also Read
Budgets for beginners: A guide to creating and sticking to one
Mastering Your Budget: The 37 Untold Secrets of How to stick to a budget
15 Ways To Make Money Writing Online
18 Actionable Steps for Millennials to Build a Strong Financial Future
How to Save Money Fast: The Ultimate Guide to Saving $2,000 a Month
Why Is It Hard To Save Money? (2 reasons)
Best Wedding Reception Order of Events for Your Big Day (4 steps to planning)
9 Frugal living tips for 2022 (and beyond)
10 Top Tips for Planning a Wedding on a Budget You'll Love
P.S. Want to know when our next post lands and get our free ebook on how to live frugally? Then click the link below.