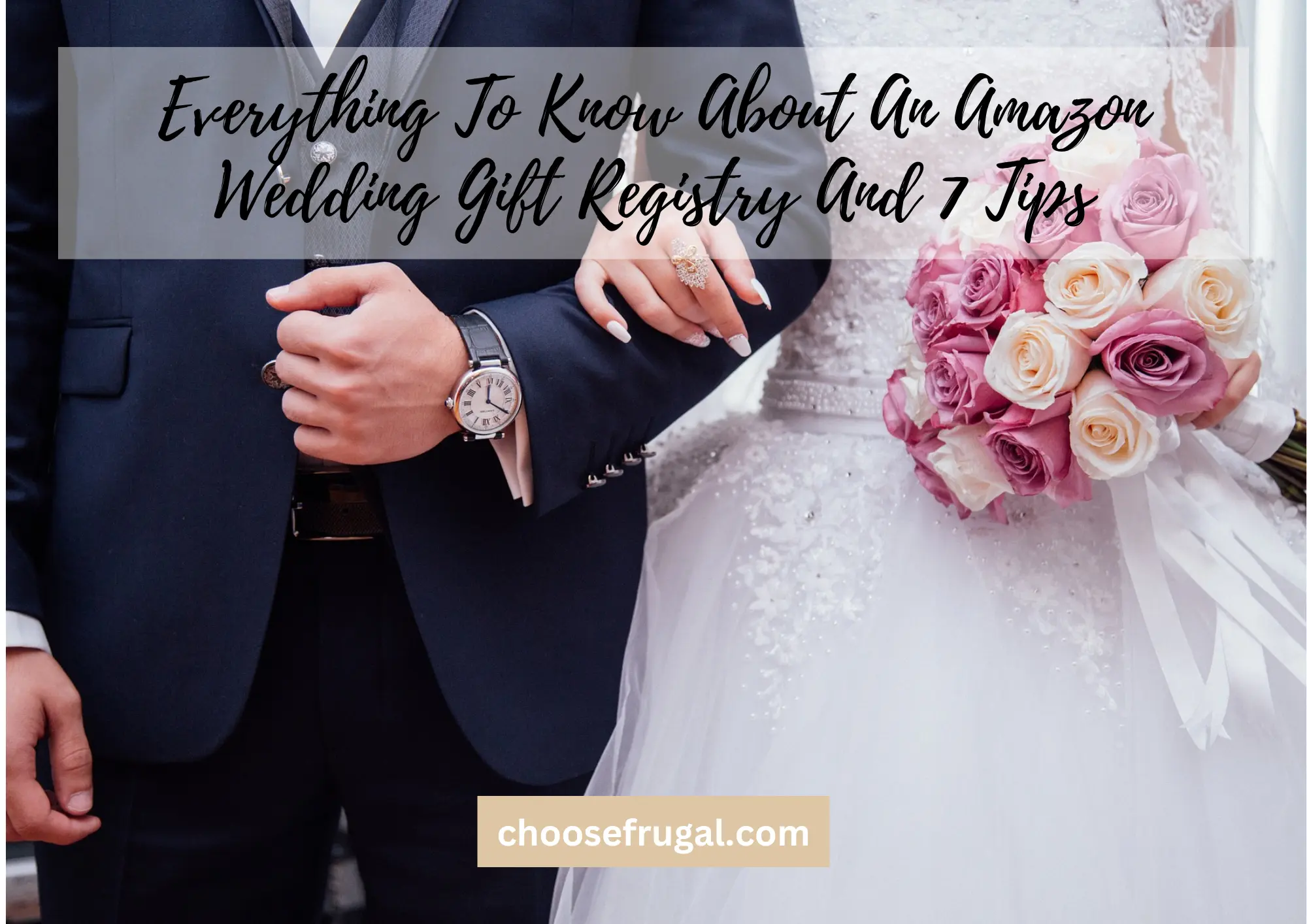 Physical wedding gifts are fast becoming something of the past. My parents received all sorts of oddities as wedding gifts. You know…that horrid salad bowl that sits in the back of the cupboard and your mom only uses when the givers of that specific wedding gift visit. Instead of receiving gifts, you have no use for, people have now started creating wedding inventories-gifts they want to receive. And as such, having an Amazon wedding registry has also become more popular.
Amazon wedding registries, or any wedding registries, help your guests determine what you genuinely want or need for your home. If you are considering an Amazon wedding registry, you likely have questions about setting one up and using it. In this article, we will cover everything you should know about Amazon wedding registry gifts and share some ideas to inspire you to create your dream Amazon wedding registry.
What Are The Advantages Of An Amazon Wedding Registry?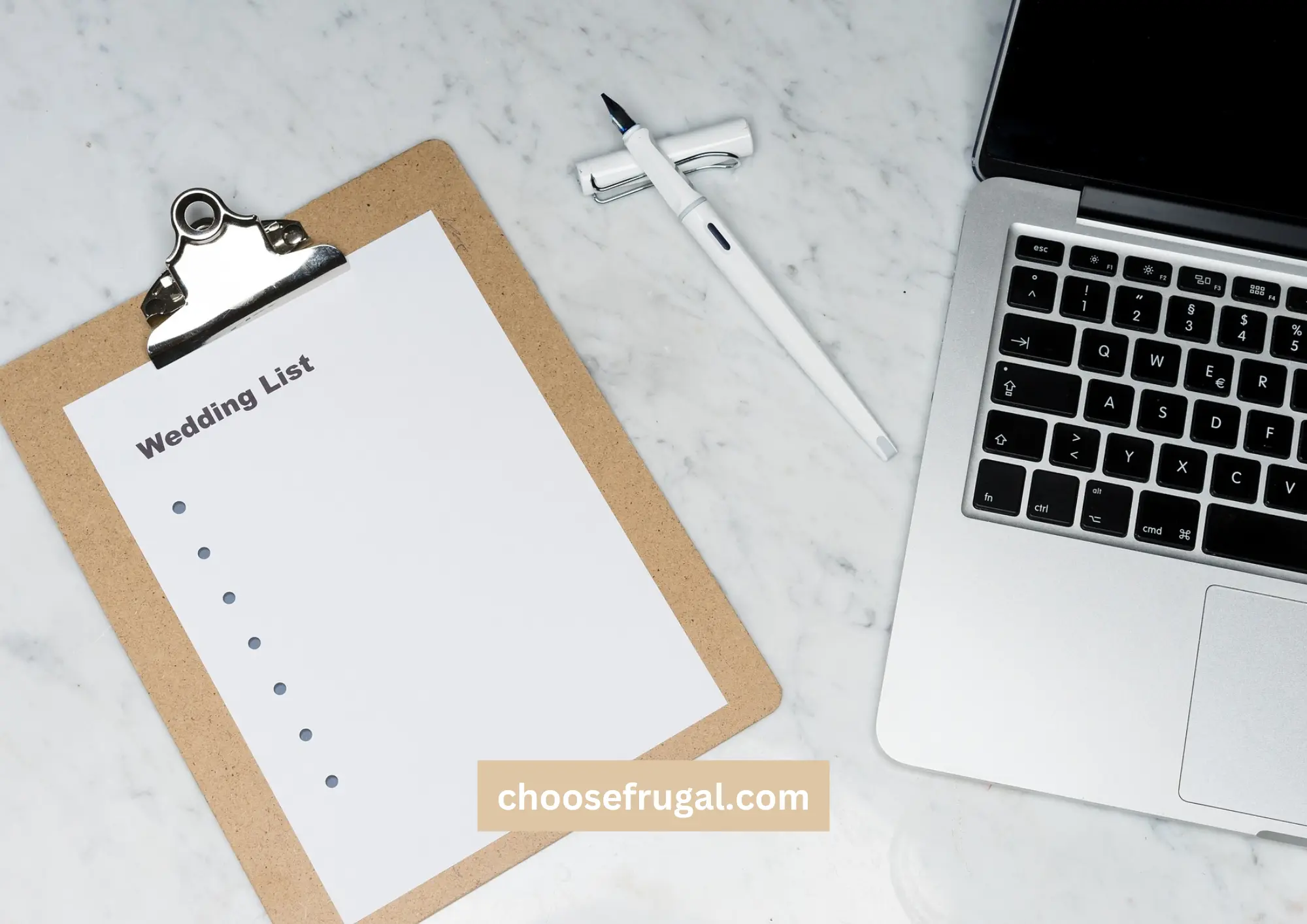 Before considering which gifts you want to add to your Amazon gift registry and how you can add, ship, and return them, you might wonder if an Amazon wedding gift registry is even worth the effort. Of course, that ultimately depends on you, as the size of your wedding, your wedding budget, and the budget of those attending your wedding will determine if an Amazon registry is worthwhile. But there are some advantages and benefits of an Amazon wedding registry worth mentioning.
Having An Amazon Wedding Registry Lets Your Guests Know Exactly What You Want
One of the perks of having a gift registry is that your guests will know precisely what you want. Instead of having to guess and multiple guests buying you the same thing, your guests have a complete list of what you need or want for your home. This can prevent you from getting duplicates of the same items and not enough of the other things you also need. Furthermore, having an online wedding registry allows you to check and adjust your wish list as needed.
There Is A Wide Selection Of Gifts Available On Amazon
In addition to being able to list exactly what you need for your wedding, an online wedding registry also makes it possible for your guests to shop from a wider variety of items. They can click on an item on your list, which takes them to that specific object, or they can then scroll through similar items and see what else is available. Since Amazon has the world's largest selection of items, you will surely find whatever you are looking for.
This is an excellent feature if you need multiple objects, such as plates and cutlery. In addition, Amazon often has sets available, allowing your family or guests to assemble a matching set.
Amazon Offers Discounts On Large Orders
Since wedding presents are often more expensive, your guests may benefit from buying the gifts on Amazon. In addition, one perk of their wedding registry is a 5% discount on big items. Amazon prime members can also receive additional discounts. So, if your guests are buying more luxury items that tend to be more expensive, they can enjoy a bit of a discount when checking out. This allows more guests to buy higher-end gifts at a lower price. And, since they have a wider selection, they should be able to find exactly what you asked for.
You Have An Extended Return Policy On Wedding Registry Gifts
Wedding presents rarely come with a receipt, making returning the gift impossible. And, while you may feel odd returning a wedding present someone bought you, most guests won't mind if it means you get to buy something you will use. Fortunately, with Amazon's wedding registry, all your receipts are in one place.
And Amazon makes returning gifts easier than ever by offering an extended return policy on all gifts purchased from your wedding registry. You have a 180-day return policy on wedding registry gifts. So, if something is left unopened for a few months and you realize you don't need it, you can return or exchange for something you genuinely need.
Amazon Shipping Is Fast And Convenient
Yet another advantage of Amazon gift registry items is that they are shipped to your home. As a result, guests don't have to travel with large items or pay extra to ship the items to you. Instead, they can simply select the item, buy it, and it will be delivered to your door. This feature is handy for larger gifts. It also means you won't have to make extra trips to and from your wedding venue to transport all your gifts after the event.
7 Tips For Adding Gifts To An Amazon Registry
An Amazon wedding gift registry is a fantastic way to ensure you get everything you need and helps your guests to buy the right items. But people often add items they don't really need on their gift registry and forget to add other items that would be useful. As such, I've shared some tips on choosing which items to add to your wedding registry to ensure you get everything you need.
If you want ideas for which gifts to add to your registry, watch this video by Greer: WEDDING REGISTRY | what to register for & my favorite must-haves!

Tip #1: Consider Your Budget
When adding gifts to your Amazon wedding registry, it's important to consider the potential budget of your guests. I recommend adding gifts from various price points, so your guests can buy something you will actually use that is also within their budget. While everyone may wish to buy you an expensive luxury item, that might not be possible.
Tip #2: Include A Description With A Color Palette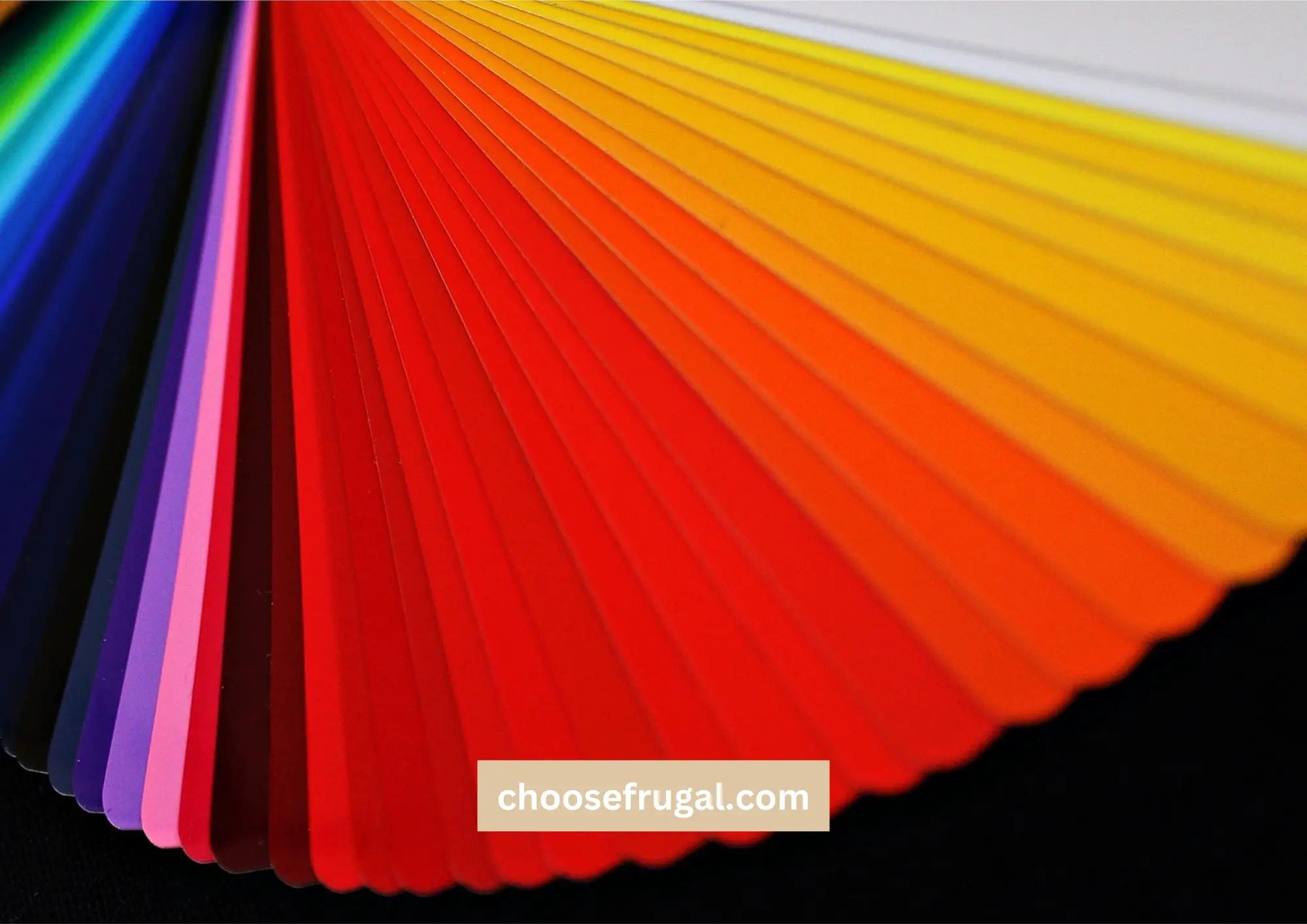 Since Amazon has the world's largest selection, when buying things on other websites besides Amazon, you can often select the color you want. And, if you have a specific color palette in your home, it's a great idea to include a description at the top of the wedding registry mentioning this color palette. If not, you may receive gifts, such as bedding and utensils, in various colors, resulting in a somewhat chaotic home. If you want to create a cohesive look, indicate the color palette in your home.
Tip #3: Add Gifts Room by Room
Couples often get stuck on selecting gifts for one or two rooms, such as the kitchen and the bedroom, and neglect to add things they need for other rooms. In this case, consider each room in your house and add one item you may need for that room. Once you have gone through every room, you can start again and add a second item, etc. Of course, you may need more things for some rooms than others. But this way, you will add various items to your registry, giving your guests more freedom when shopping.
Tip #4: Including Specific Brands Or Features
I generally don't recommend adding a specific brand for each item on your list, as this may influence the item's budget. Furthermore, adding an item of a specific brand may cause problems when that item is out of stock by the time your guest sees the wedding registry. But if there are some items, especially electronic items, that you really want from a specific brand, add a description of select items from the brand so your guests know what to buy.
Tip #5: Add Items You Won't Buy Yourself
A wedding registry is specifically intended so guests can buy you the items you won't buy yourself. So, instead of adding items on the list you were planning to buy, consider items you won't necessarily buy if you aren't gifted them. These items can include things like luxury bedding and towels, appliances like a bread maker (if you intend to bake bread), or office supplies like a world map or artwork. These items aren't essential but will make your house feel fresh and new.
Tip #6: Adjust Your Expectations
When you start to create an online wedding registry, it's important to acknowledge that you may not receive all the gifts on it. Some guests may buy other things they think you need instead, and some guests may not even consider the registry when gift shopping. Therefore, it's important to consider which items you need for your wedding and perhaps buy them yourself instead of hoping someone else does.
Tip #7: Include a Gift Card Voucher
Some guests prefer giving money instead of buying a gift, as you can then use the money however you see fit. Therefore, I recommend including an Amazon gift card when you create your wedding registry. This way, guests can give you a voucher instead of purchasing a physical gift. You can use that gift later to buy anything else you still need or didn't receive from the registry. Gift card vouchers are also great as they allow the guests to spend however much they want to on the gift.
Frequently Asked Questions About An Amazon Wedding Registry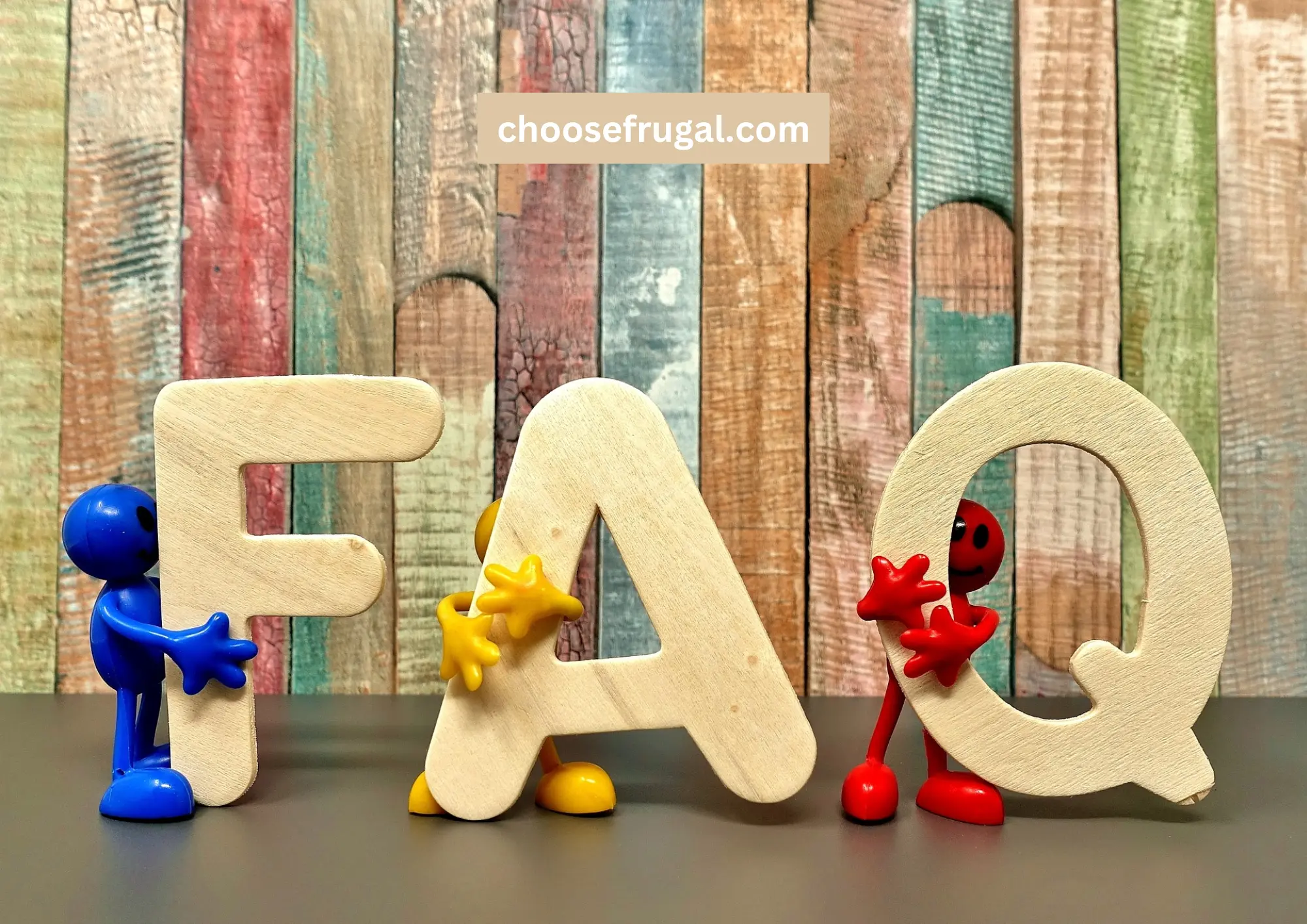 I can only imagine you will have many more questions about setting up and managing an Amazon wedding registry. So, to save you the trouble of additional searches, I have included the top 7 frequently asked questions, with their answers, to help you get started.
How To Add Gifts To An Amazon Registry
If you've never created a wish list on Amazon, you may not know how to create a wedding registry. Fortunately, doing so is as easy as a few clicks. To create a wedding registry on Amazon, log into your account on the Amazon site and head to the "My list" section. There, you will find the wedding registry option. After filling in some essential details on the website, you can add your gifts. Don't forget to set the wedding registry to "public," so anyone who wants to buy you a wedding present can access the list. Alternatively, you can share the link to your Amazon wedding registry on your wedding website, so guests can easily access it.
This video, Internet, and life hacks, show you exactly how to create an online wedding registry on Amazon's website: Creating an online wedding gift registry on Amazon.

Where Do Amazon Wedding Registry Items Ship To?
When guests, both Amazon Prime members and regular members, purchase a gift from your Amazon registry, they can choose to send it directly to you or to themselves to give to you at the wedding. You can include where you want the gifts to send in the description. For example, larger gifts are better when sent directly to you as they don't need to be transported again. On the contrary, some guests like wrapping gifts, especially for the kitchen tea or tool party, and giving them to you on the day. They may choose to have it sent to them first.
Can You Add An Amazon Gift Card To Your Wedding Registry?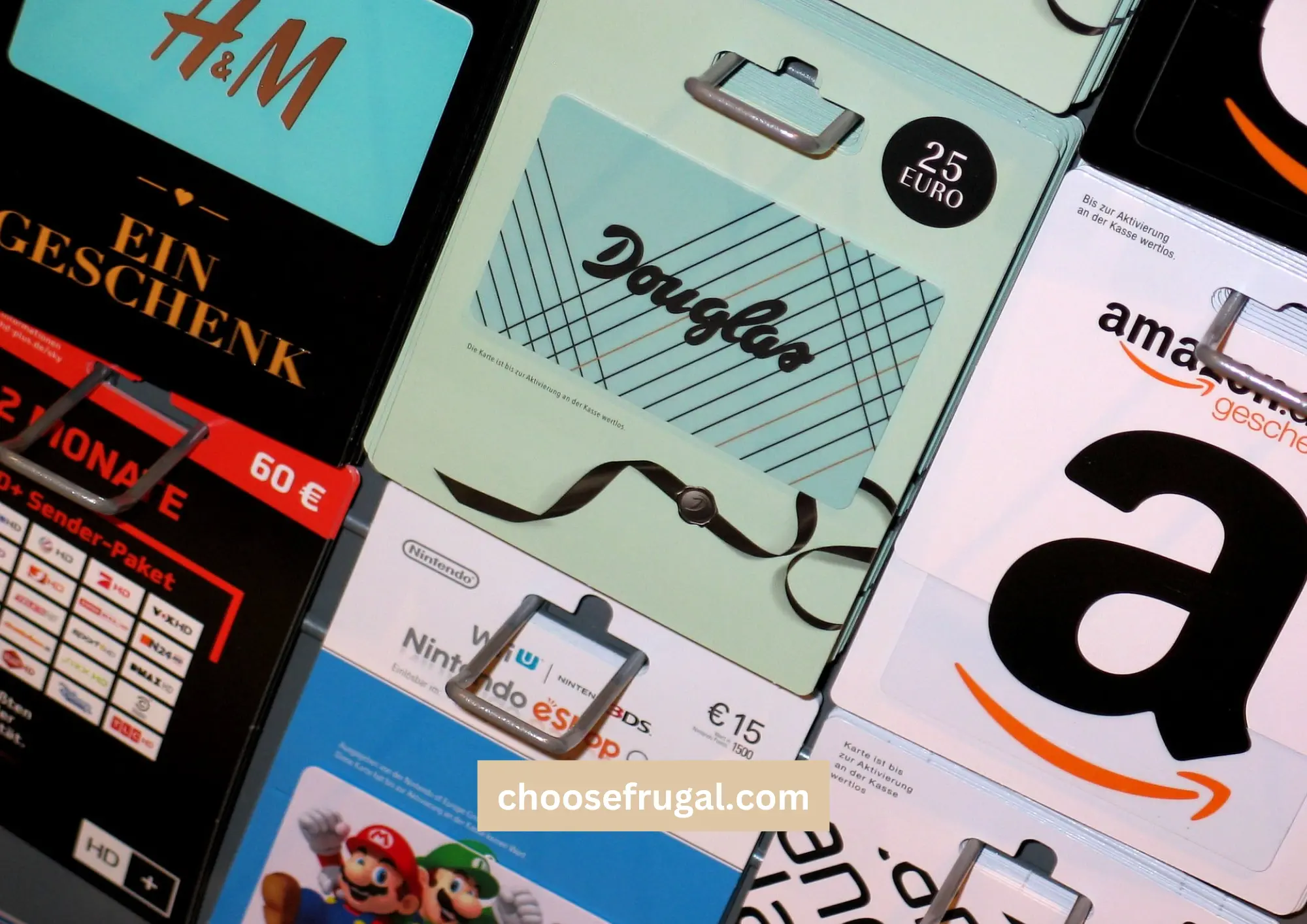 You can easily add a gift card to your Amazon wedding registry. To do so, select "add gift" and click on the gift card section. Including gift cards in your Amazon registry is an excellent idea as it gives the guest more freedom in terms of budget. They can load a specific amount of money onto the gift card that you can use to purchase something on Amazon when you need it. Since Amazon gift cards don't expire unless they are activated, you can use the gift card whenever needed.
Can You See Who Bought Which Gifts on the Amazon Registry?
When a guest (prime members and non-prime members) buys a gift from the online wedding registry, they can choose to make their information public. If they do, you can see who bought that gift. If not, you won't know who purchased an item from the wedding registry. You can request that guests include their information if you want to thank them for the gift. However, note that some guests may wish to purchase the gift anonymously.
How Long Is an Amazon Wedding Registry Valid?
Amazon wedding registries are valid for 180 days since activation. So, you can set up your registry as soon as you have an event date and add items as you get the chance before sharing the registry with your guests. I recommend sharing your registry at least 8 to 12 weeks before the wedding date so guests have enough time to look at it and purchase a gift.
Can You See When Gifts Are Bought From Your Amazon Registry?
When setting up your Amazon registry, you can select whether you want to see which items have been bought and which are still on the list. If you want to keep it a surprise, select "Don't spoil my surprises." If not, leave this box unchecked. This feature is available for all, not only prime members.
Does Amazon Check Items Off Your List If They Are Bought?
Whether or not you want to know which items from your Amazon wedding registry have been bought, Amazon will automatically remove the items that have already been bought. This prevents people from buying duplicate items.
Conclusion
Creating an Amazon registry is an easy process. It allows others to see exactly which items you need. Since the list is updated as items are bought, you won't risk receiving duplicate items. In this article, you have learned everything there is to know about setting up an Amazon wedding registry, its advantages, and things to consider when choosing gifts for the registry.
I hope you enjoyed this article! If so, don't forget to read our other wedding-related articles:
15 Affordable Wedding Ceremony Ideas You'll Love
How Many People Should I Invite to My Wedding on a Budget?
15 Best Places to Buy Wedding Rings: Online and In-Person
Best Wedding Reception Order of Events for Your Big Day (4 steps to planning)
10 Top Tips for Planning a Wedding on a Budget You'll Love
15 Affordable Wedding Ceremony Ideas You'll Love
10 Bible Verses for Weddings Couples Will Love
6 Bible Readings for Weddings You'll Love
P.S. Want to know when our next post lands and get our free ebook on how to live frugally? Then click the link below.