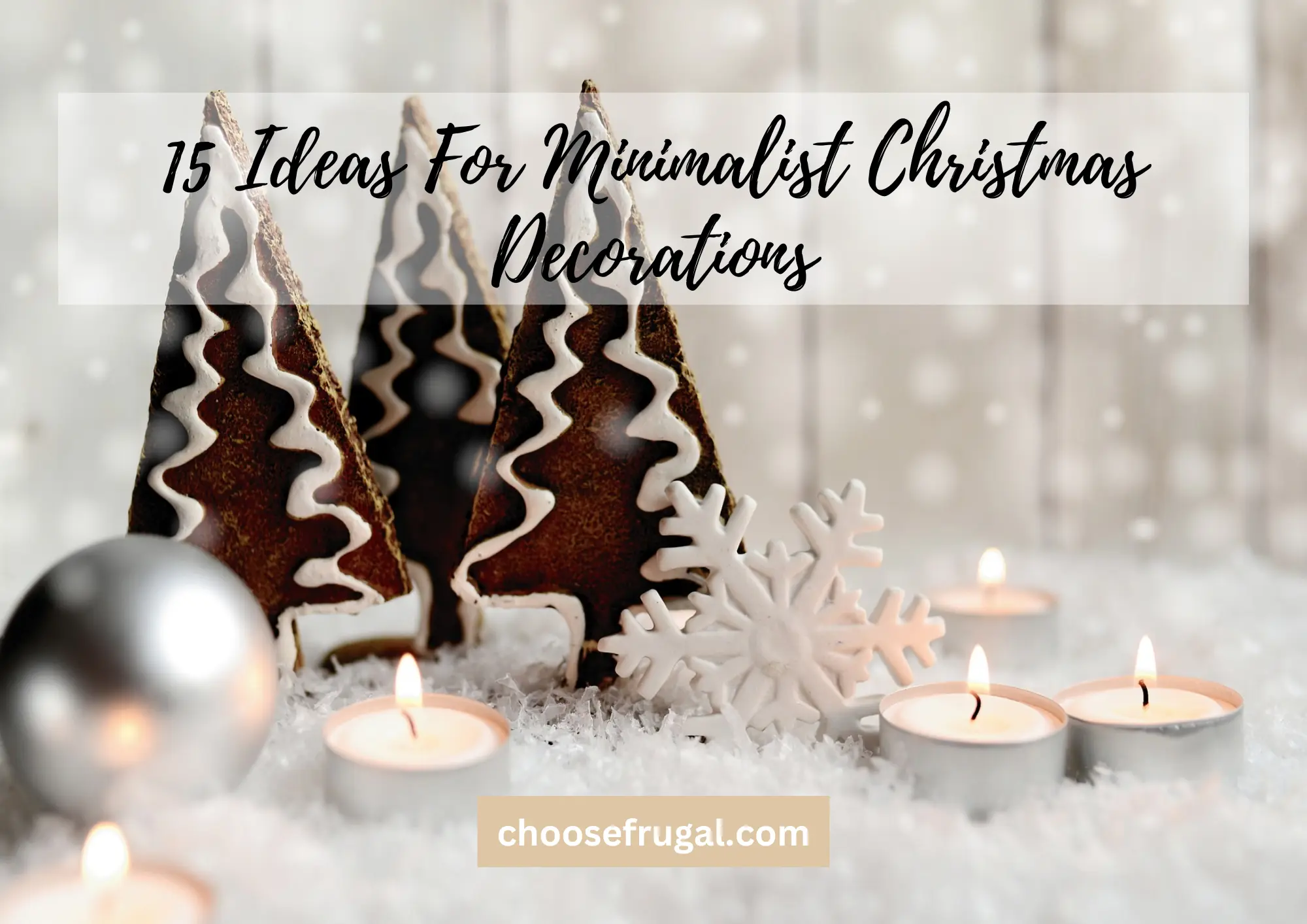 What you will discover in this article
hide
Do your regular Christmas decorations make you tense? Christmas is a time for enjoyment and relaxation. Still, it is also a time when your house might turn into a colorful, chaotic mess. If you prefer a minimalistic style, consider incorporating a minimalist style in your Christmas decorations. Well, we've got you covered. This article will discuss the advantages of adopting a minimalist style over Christmas. We'll also share 10 ideas for minimalist Christmas decorations to try this holiday season.
Why Go Minimalist With Your Christmas Decorations?
If you are new to minimalism, you may wonder why you should consider this style when planning your holidays and Christmas decor. In a world set on "more is more," minimalism adopts the practice that less is more, that you don't need to go overboard with everything, and that you can get along just fine and flourish with less. Read this blog if you want to learn more about general minimalism.
Being a minimalist has many advantages, such as reduced stress, less expensive, and less clutter. But what are the advantages of using a minimalist style when planning your Christmas decorations? Here are five.
Minimalist Christmas Decorations Save Time and Money
People spend hundreds (if not thousands) of dollars on Christmas decorations every year. It also takes them hours to set up all these decorations, from hunting down the perfect Christmas tree to plowing through the snow for the lawn ornaments to climbing up on the roof to hang colored lights.
And all this effort is made for about two weeks of entertainment before you spend nearly just as long to take all the decorations down. In addition, many decorations are replaced yearly, resulting in even more costs every Christmas.
But minimalist Christmas decor involves only some of this effort. The point of minimalism is to make life simpler and less complicated. So, decorating your minimalist Christmas home shouldn't take nearly as long to take up or down. In addition, since you won't use as many decorations, you can also bet on saving some money come this holiday season.
Minimalist Decorations Are Ideal for Small Spaces
Another problem with many traditional Christmas decor is that they occupy a lot of space. A Christmas tree alone can overcrowd your room significantly, especially if you live in a smaller apartment. So, why not opt for minimalist Christmas decor and choose an alternative tree?
Minimalist Christmas decor is the perfect way to decorate your small space, whether a bedroom or a living room. While you may not think you can do much in a tiny apartment, you would be surprised to see how much Christmas spirit you can pack in a few simple arrangements and decorations to turn your tiny apartment into a Christmas wonderland.
Minimalist Christmas Decor Is Perfect For "Those Who Don't"
Suppose you simply don't like having Christmas decor in your home, but you feel morally obliged to make an effort. In that case, minimalist decorations are the perfect way to go. Again, you only need a few simple objects; they don't even have to be the traditional Christmas – red, white, and green – colors.
Minimalist decorations are ideal for those who don't really like all the bright Christmas colors, the messy trees, or the colorful lights. This style allows you to decorate your home however you see fit, whether that means placing a bare tree in the corner or hanging a few stockings from the fireplace.
Opting For Minimalist Christmas Décor Helps Keep Your Home Organized
Some people, myself included, don't like it when their home starts screaming at them. And this often happens at Christmas time, when everywhere you look, a different color or pattern is waiting to greet you.
This can feel overwhelming and might make your home too "loud" to relax in. But because a minimalist style doesn't require as many colors, patterns, or trinkets in general, you can keep your home organized while embracing the Christmas spirit.
Minimalist Decorations Are More Sustainable
Because you replace so many Christmas decorations every year, you unknowingly contribute to a lot of waste. And many Christmas items, including glossy wrapping paper, aren't recycled or recyclable, so they end up in landfills. This makes Christmas a particularly unsustainable holiday in general.
However, by using a minimalist style of decor for Christmas, you will buy fewer non-reusable items and will therefore contribute to less waste. This makes minimalist Christmas decor more sustainable than their traditional counterparts.
Oh, and not to mention, since minimalism is a trendy style at the moment, most people will consider your decorations cool, even if they are the bare minimum!
10 Minimalist Christmas Decor Ideas to get your Home Ready For a Merry Christmas
Hopefully, the advantages listed above will convince you to try a minimalist approach this holiday season; you might now wonder how to accomplish a minimalistic Christmas. Well, there are several ways to do this, some of which are obvious and others not so much. Here are 10 minimalist Christmas decor ideas to decorate your home for Christmas following a minimalist approach.
1. Opt For a Neutral Color Palette
If bright colors don't sit well with you, why not choose a neutral color theme for this year's Christmas decor? Your home doesn't have to look like Santa, and the Elves threw up on it. Furthermore, a neutral color palette allows you to use some decorations you already have, reducing the cost of your Christmas decor.
See this video by HouseandHolm for neutral-colored Christmas decorating tips: CHRISTMAS DECORATING IDEAS 2021 | Cozy Neutral Christmas Decor | Creating a cozy fireplace.

2. Choose An Alternative Christmas Tree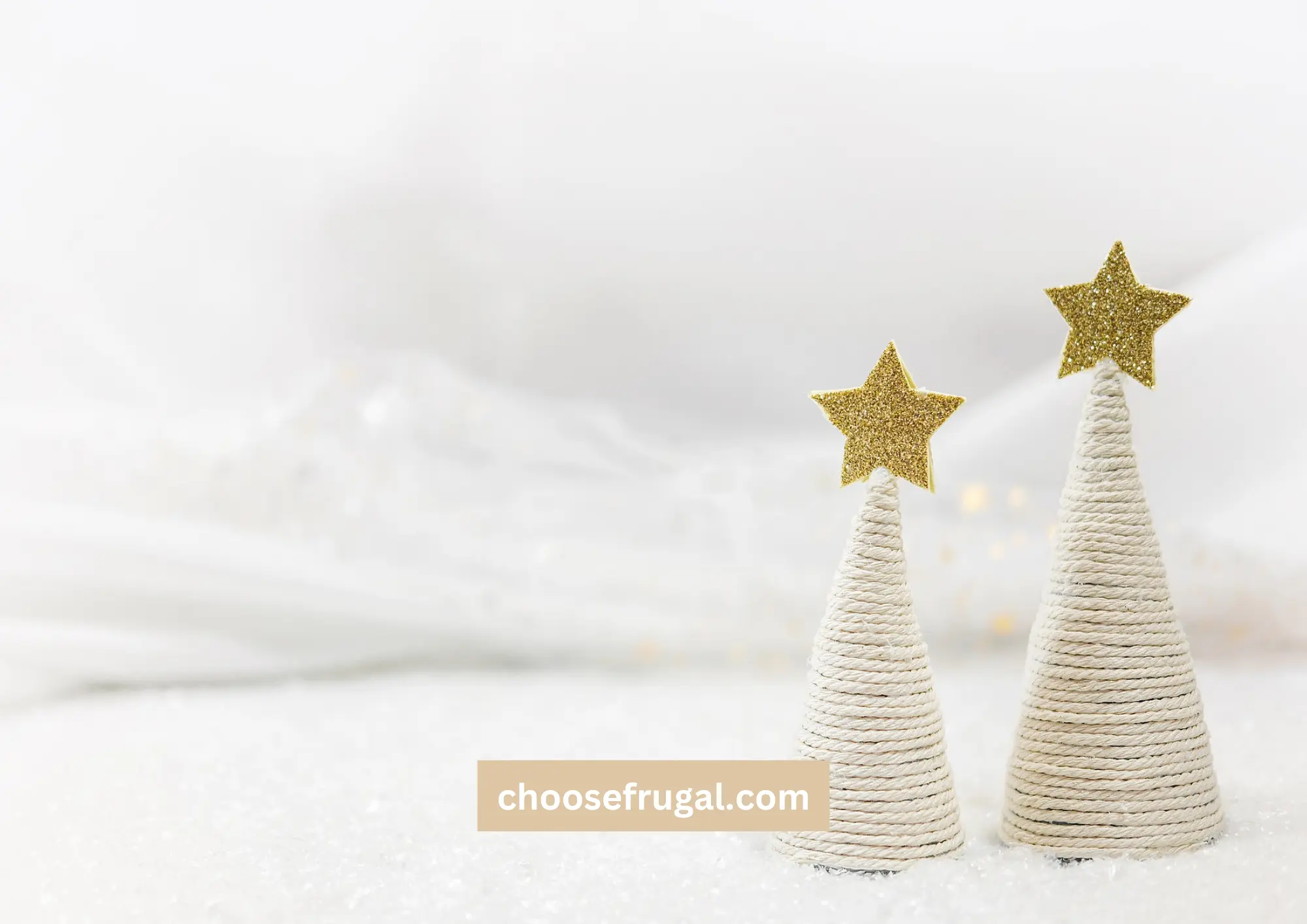 While a real tree is a traditional route to go for a Christmas tree, these trees are expensive, heavy, and dead by the time you take your decorations down. So, instead of cutting down a living tree, why not use an alternative minimalist Christmas tree, such as a dead stump, dried branches, or that funky wooden ornament you haven't had a chance to use yet? You can decorate your minimalist Christmas tree however you like, and it also doesn't contribute to wastage.
3. Decorate With Minimalist Wreaths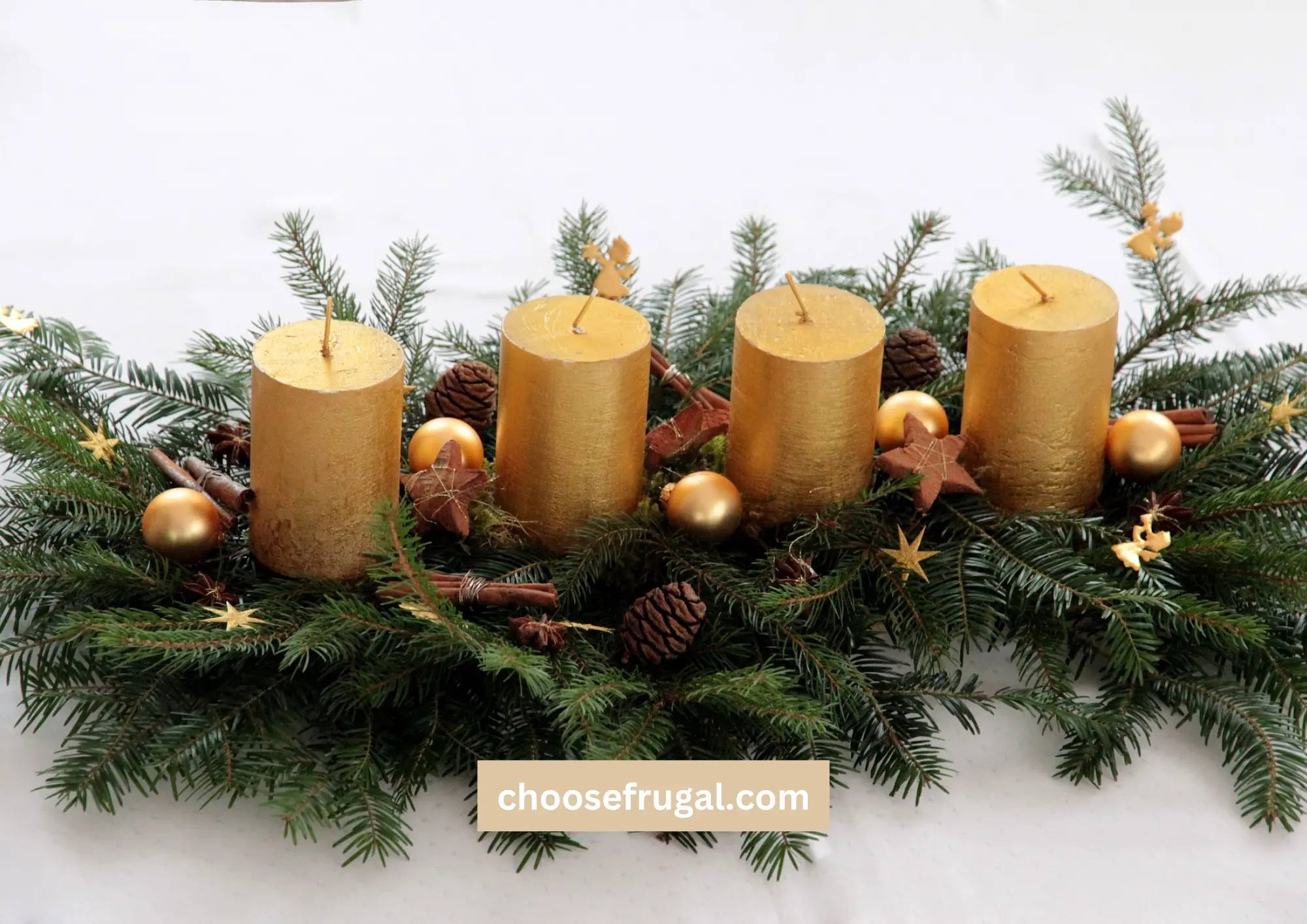 One of the best ways to give holiday cheer and introduce a Christmas spirit to your home, no matter how small the space, is to use wreaths. There are countless wreath ideas on the internet. Hanging wispy wreaths from your curtains and fireplace mantel or bookshelf will create a Christmas atmosphere without taking hours to assemble. And, if you choose synthetic materials or dried plant materials, you can reuse the same wreaths next year.
4. Use Brown Craft Paper For Presents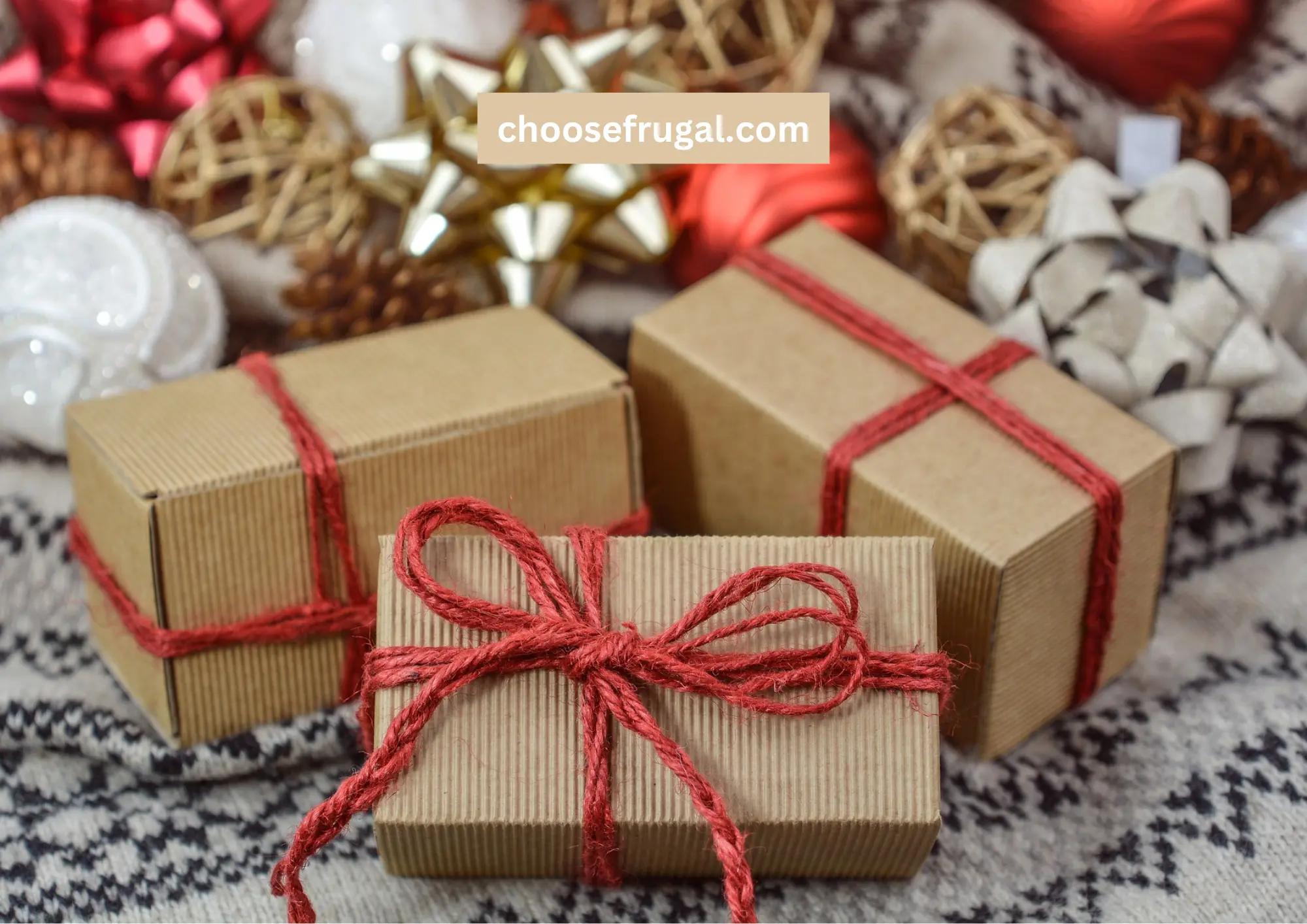 I mentioned earlier that glossy wrapping paper isn't recyclable. But that's not the only reason you should avoid this type of paper. Christmas-themed wrapping paper isn't usable throughout the year unless you don't mind giving birthday gifts with trees and elves on them. And specific wrapping paper, like Christmas paper, is more expensive.
Instead of purchasing rolls and rolls of single-use glossy wrapping paper, opt for plain (non-glossy) brown craft paper or brown paper bags to put the presents in. This will fit in well with your neutral color palette, and the paper is only used to cover the gifts in any case. Furthermore, brown paper is perfect for a minimalist Christmas tree, as it will make your home look more thought out.
5. Consider Hanging Simple Garlands
Garlands are another great way to introduce a Christmas spirit without going overboard. And you can make your own simple garlands based on your color theme without too much trouble. Placing a few garlands around your house can tie the theme together. Of course, you can also reuse the garlands year after year, making them more sustainable.
This video by Momma From Scratch shares some excellent garland-making tips: NEW Christmas Garland Guide 2022 / Comparison & How To Style Garland / Christmas Decorating Ideas

6. Create an Ornament Bowl
If you don't have space for any sort of Christmas tree, or you cannot adorn the "Christmas tree" you are using, you can also create an ornament bowl. Simply take any bowl, jar, or container you have at home and fill it with some Christmas-themed objects. People often use globes, little presents, and sparkles, but you can use whatever you want. An ornament bowl is easy to assemble and doesn't take up too much space.
7. Have a DIY Christmas Hot Chocolate Station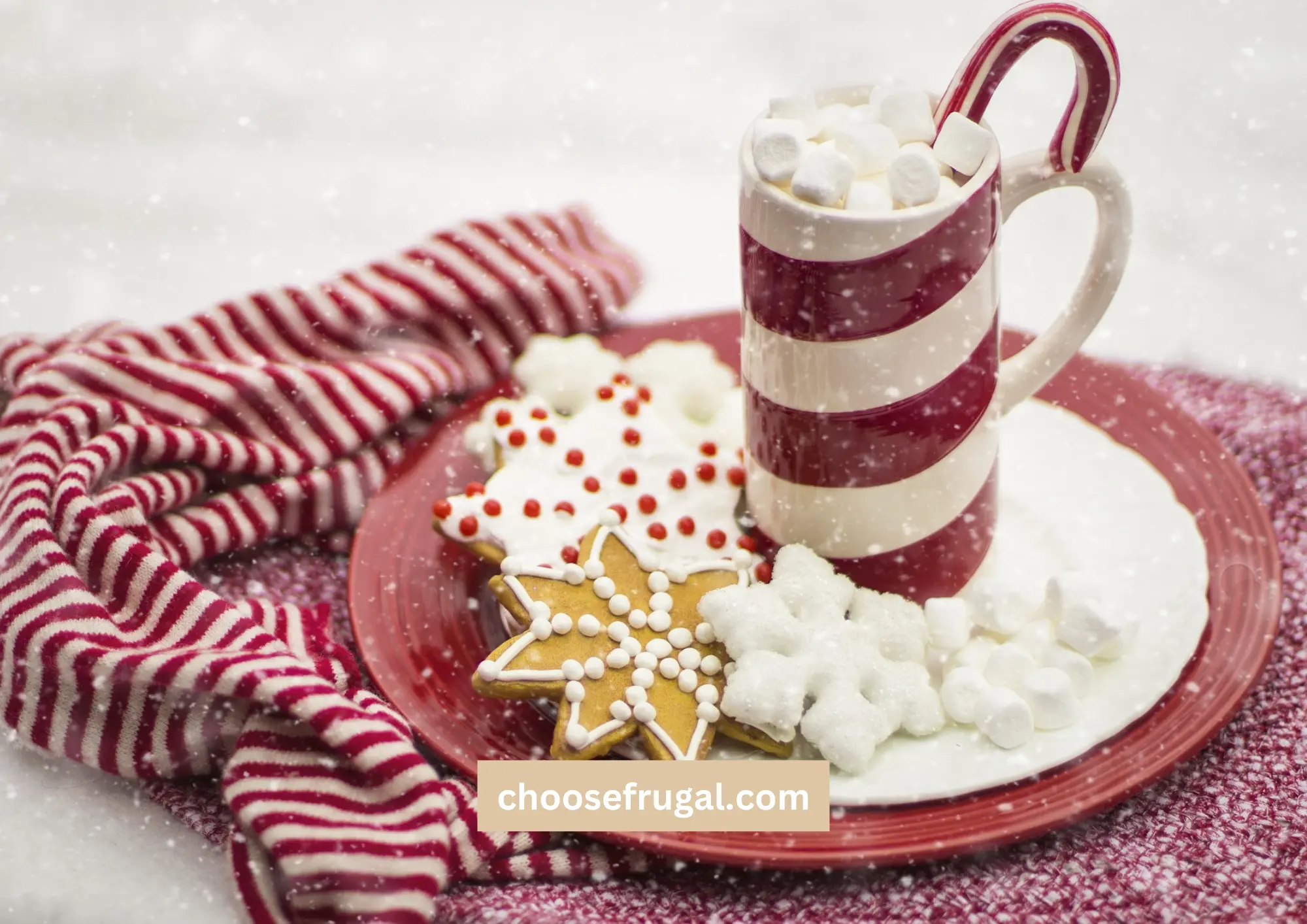 Another way to incorporate the Christmas joy without going overboard with the decorations is to set up a Christmas-themed hot chocolate station. Set out some Christmas candies, such as candy cane, gingerbread cookies, and sprinkles. Your guests can create their own Christmas-flavored hot chocolate drinks, and you won't even have to take any decorations down. This is the perfect functional Christmas decorating idea for any minimalist.
8. Use Candles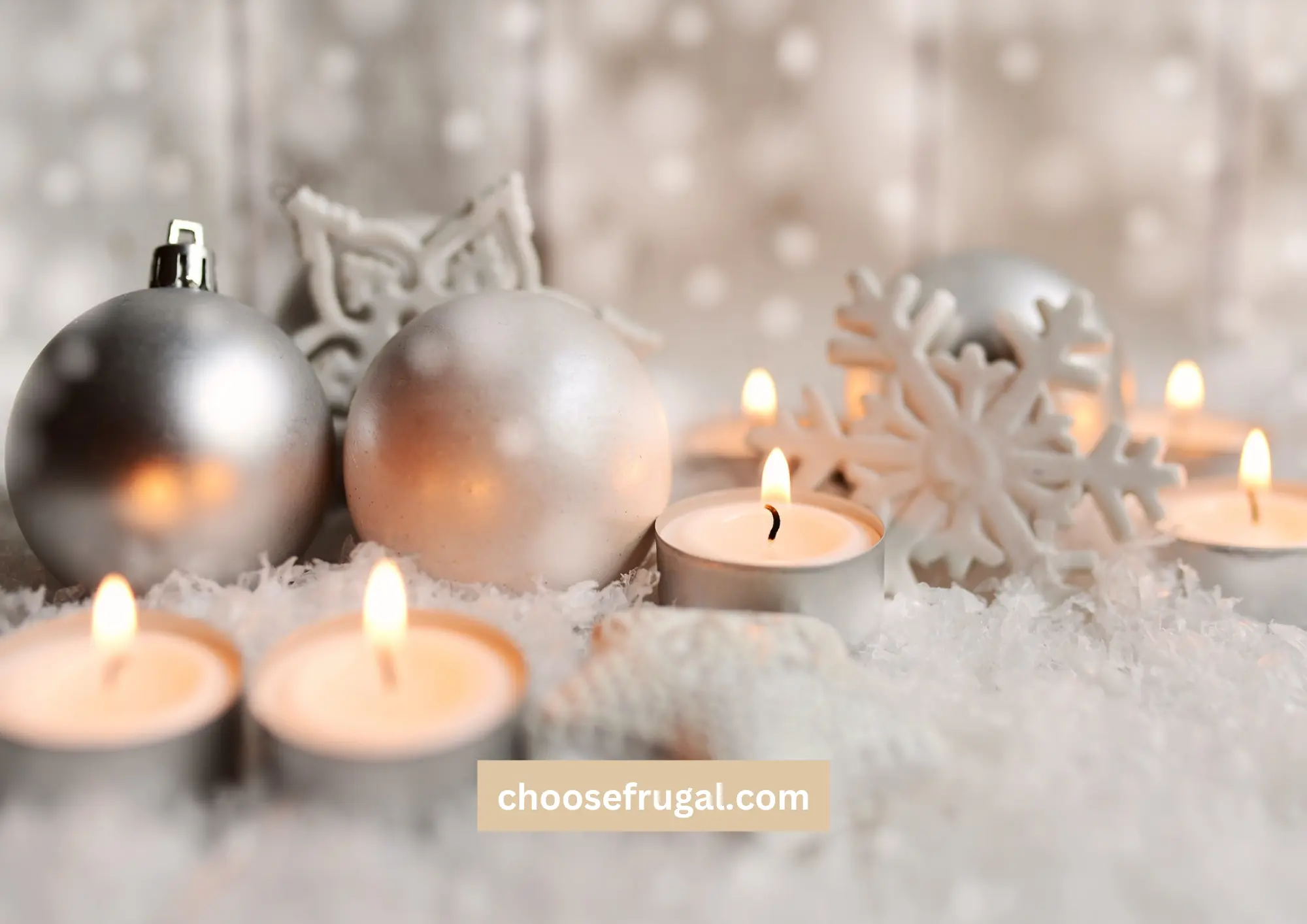 If you don't plan to hang Christmas lights, you can still create a cozy atmosphere by including candles (white or the color of your theme) on your fireplace mantel and around your home. Candles are inexpensive, reusable, and can change the atmosphere of a space significantly.
9. Simplify Your Wreaths and Garlands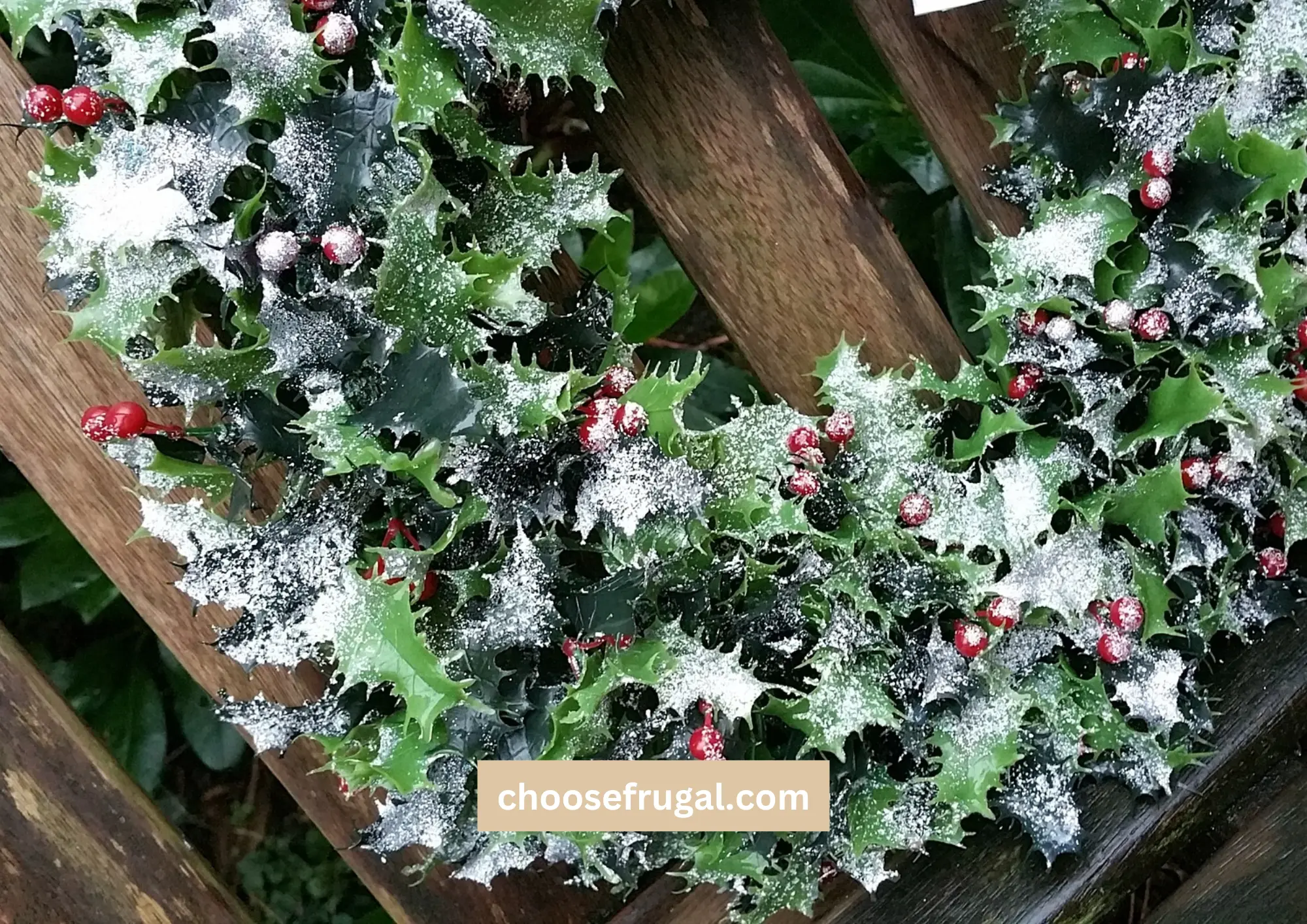 I mentioned using wreaths to decorate your home earlier. However, don't go overboard with wreaths and garlands. You can opt for a simple design, such as the one pictured above, or use recycled materials, such as dried flowers and leaves to create a stunning, sustainable wreath.
You don't have to go overboard by decorating your entire staircase with a garland, either. Instead, choose a smaller, simpler garland and place it in a strategic spot.
10. Have a Dedicated Christmas Space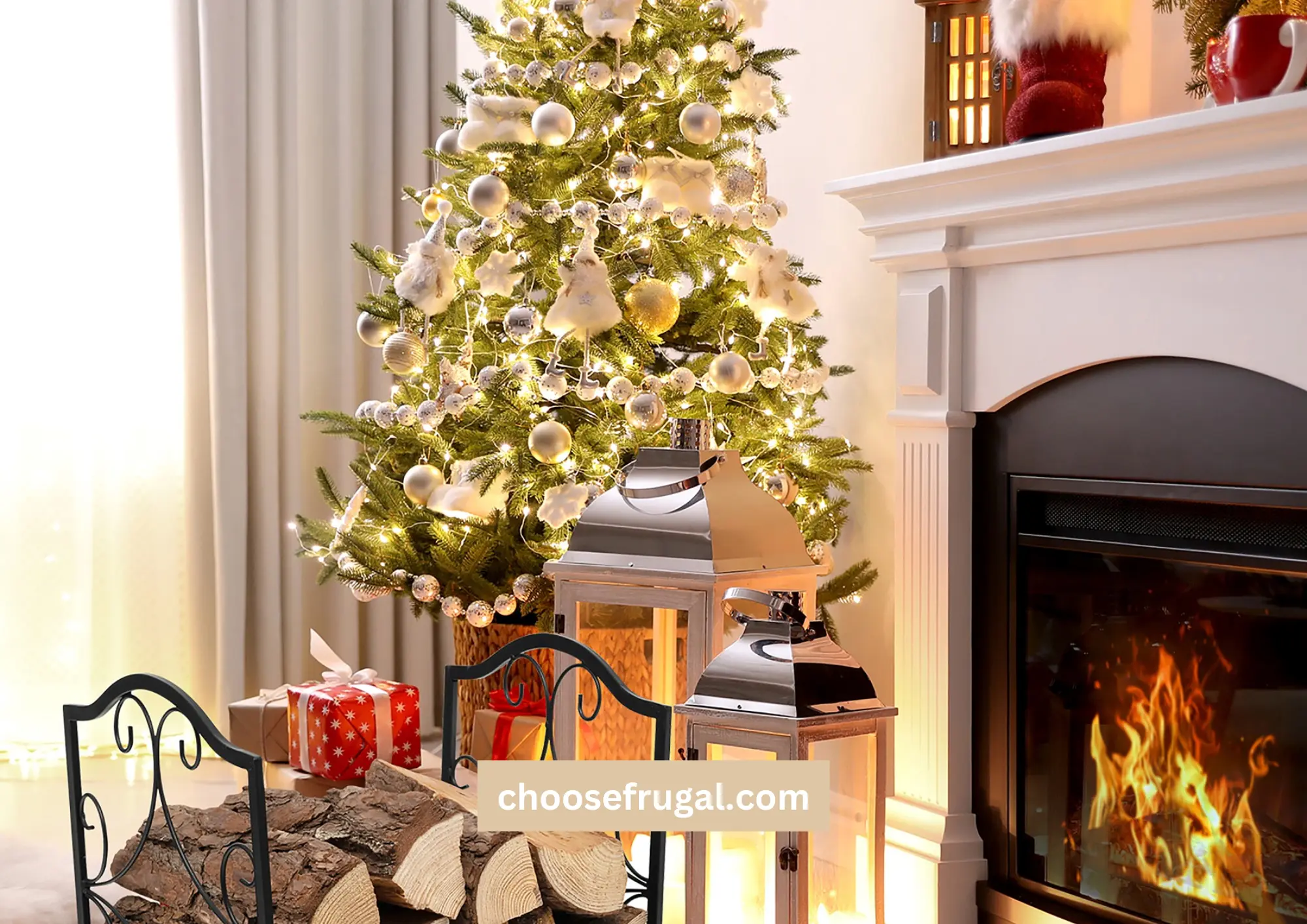 Finally, if you have a small apartment or don't have the time to decorate your entire house with Christmas decorations, you can also consider selecting a single space in the house and decorating it. For example, decorate your living room, kitchen, or entryway with Christmas decorations to make you feel like you are in the holiday spirit without spending time and money decorating every corner of the house.
Conclusion
Whether you are a seasoned minimalist or trying your hand at a minimalistic lifestyle, Christmas is one holiday where you can try to be more sustainable and save money and time with minimalist Christmas decor. Simple garlands, alternative Christmas trees, and a neutral festive color palette are some ways you can adopt a minimalistic Christmas theme this year.
I hope you have enjoyed this article! Don't forget to read some of the other blogs on this page for more inspiration on minimalist living:
Budgets for beginners: A guide to creating and sticking to one
Crafting a Practical Budget: A Comprehensive Guide to Financial Planning
18 Actionable Steps for Millennials to Build a Strong Financial Future
Why Is It Hard To Save Money? (2 reasons)
Best Wedding Reception Order of Events for Your Big Day (4 Steps to Planning)
9 Frugal living tips for 2022 (and Beyond)
10 Top Tips for Planning a Wedding on a Budget You'll Love
15 Essential Tips for a Minimalist Kitchen (Even in Compact Spaces)
The 10 Benefits of Living in a Small Minimalist Apartment on a Budget
P.S. Want to know when our next post lands and get our free ebook on how to live frugally? Then click the link below.