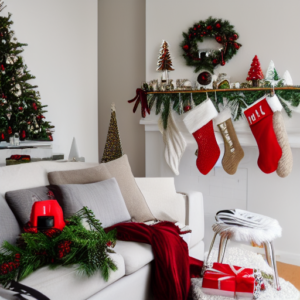 Just because you don't have a big house doesn't mean you can't have a beautiful Christmas. With a little creativity, you can make your small apartment feel festive and cozy without breaking the bank.
10 Christmas decor ideas to get you started
What you will discover in this article
hide
1. Get a small tree

Get a small live tree and put it in a pretty pot. You can find these at most nurseries or garden centers.
2. Make your own wreath!
All you need is some wire, ribbon, and whatever greenery or decorations you want to use. Check out this wreath making kit for some inspiration.
3. String up some lights
LED lights use less energy and are safer than traditional incandescent bulbs, so they're a great choice for small spaces. Plus, they come in all sorts of fun colors now so you can really get creative.
4. Decorate with things you already have around the house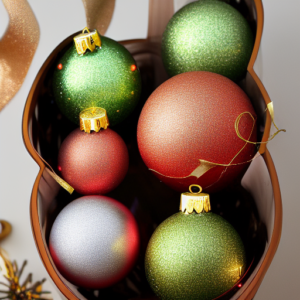 Get out those vases and bowls that you never use and fill them with Christmas baubles, ornaments, or candles. Arrange some pretty branches in a vase for an instant holiday centerpiece.
5. Make use of all that natural light
Hang some sheer curtains in front of your windows and string up some fairy lights for a warm and inviting glow.
6. Create a festive atmosphere
Add some cozy throws and pillows to your furniture, and gather up all those scented candles for extra ambiance.
7. Don't forget about the outside of your house!
Hang wreaths on your doors and windows, and string up some outdoor lights to really make your home shine.
8. Music
Play some festive music to set the mood, and don't be afraid to break out the holiday movies for a cozy night in with family and friends.
9. Bake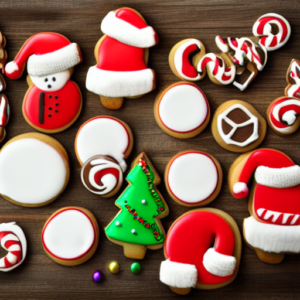 Don't forget the treats! Set out some yummy holiday cookies or a hot chocolate bar for a delicious finishing touch to your beautifully decorated home. Happy holidays!
10. Less is more
Lastly, remember that less can sometimes be more. Don't overdo it with decorations and cluttered surfaces – a minimalist approach can still feel festive and inviting. Happy decorating!
Also read: 9 Best Rewards Credit Cards Reviewed for Saving Money
7 things to do after Christmas
Shop sales and clearance items after Christmas for next year's decorations
Start planning for the next holiday theme or color scheme
Take down and properly store all holiday decorations
Deep clean the house to refresh after the busy holiday season
Create a budget the year's holiday expenses and start saving throughout the year
Evaluate family traditions and find new ones to incorporate into future holidays
Focus on self-care and setting goals for the New Year
5 Cheap (or no cost) gift ideas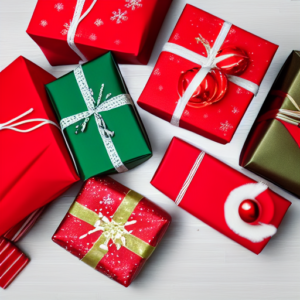 Give experiences as gifts instead of material objects – tickets to a show, a day at the spa, etc.
Homemade gifts – baked goods, homemade spa products, framed photos or drawings
Regift items that are new or unused
Make a donation to a charitable organization on behalf of the recipient
Offer services such as babysitting, pet sitting, car wash/detailing, yard work, etc.
With just a little bit of effort, you can turn your small apartment into a Christmas wonderland that will be the envy of all your friends.
So get creative and have fun! Merry Christmas!
Now read: