The mainstay of a minimalist kitchen design is flat-fronted and simple cabinetry – it's a sleek look and one that ages incredibly well. Many designs that we think of as modern date back to the 1930s, even the handleless and sleek cabinets that are typical of modern kitchen design right now, have been there since the 1960s.
The handiest design trend for kitchens is Minimalism, where cleanliness, functionality, and organization are the primary goals. With this style, you get clear, systematic, and clutter-free kitchen surfaces with stylish and sleek materials – what more could you ask for? And minimalism definitely doesn't need to look boring and unfinished. With the proper approach, minimalist kitchens are full of style and personality.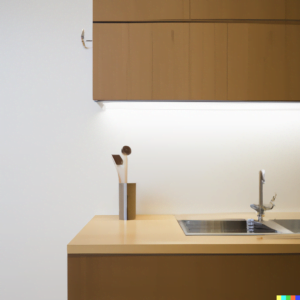 WHAT TO KNOW ABOUT MINIMALIST KITCHEN
No matter how minimalistic a kitchen would be, it shouldn't compromise on the style. With a minimalist kitchen décor scheme, anyone can easily cook in a hassle-free manner. It means that the kitchen is designed to be clean and simple to maintain, the kitchen can fade quietly into the background when it is not used due to a minimalist color palette, hidden storage, pared-down layout, or streamlined design focusing on elements of decoration.

1. MINIMALISTIC STYLES FOR KITCHEN
You can check these minimalist kitchens in various layouts, aesthetics, and sizes that make use of minimalist principles, which all advocate for doing more with less. You get all this and more without sacrificing style and functionality.
Here are some examples of minimalist kitchens on Pinterest.
2. A DIVERSE SCANDINAVIAN KITCHEN DESIGN PORTFOLIO
The best thing about Scandinavian design is its distinctiveness for many reasons: black, uncluttered and minimal spaces – and the combination of function and form make for aesthetically pleasing and practical kitchens.
You must use Scandinavian designing ethics for making minimalist kitchens that are focused – and these only feature meaningful and few cherished display items. You will rarely notice any clutter abundance in the Scandinavian scheme. Rather, you should notice clean lines, contemporary color schemes and also focus to bring outdoors through using natural materials.
The goal of having a Scandinavian kitchen design is improving your daily life. Thus, the key aspect here is to look for these unique kitchen design ideas, and such selected shape should not only be aimed at accommodating your lifestyle, but also significantly improving it.
3. USE EACH BIT OF SPACE
With kitchens coming under more pressure to do various duties, good kitchen layouts with ample storage are important aspects – especially in minimalist spaces. Well-organized kitchen design ideas must be important when you've planned a minimal kitchen – after all, no homeowner wants to have a hectic looking space.
For breaking a huge kitchen cupboard wall or kitchen island space, it would be a good thing to get a mixture of open and closed solutions: items like appreciated ceramics or less commonly used vases are kept on open shelves to enjoy when they're not being used, while it's best to use the delicate glassware inside cabinets.
4. HANDLELESS KITCHEN CABINETS INVESTMENT
The key thing to get a minimalist looking kitchen is using sleek cabinetry without handles with authentic and rich material combinations and textures for an elegant and interesting scheme. Hidden storage ensures that the kitchen remains free of any clutter, but it also includes many open spaces to show special items.
Using roll back door mechanisms and sliding these into cabinetry opens a new design world. Firstly, it was breakfast cupboards, now entire kitchen sections, including the area for cooking, also disappear behind the full-height smart cupboard doors while they're not being used, leaving a streamlined and neat living space.
5. MAKE SURE TO USE MODERN LOOKING COLOR SCHEMES FOR DECORATION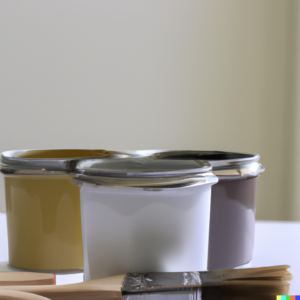 One of the most modern yet simplistic tools in a minimalistic kitchen design is its color – it not only changes the kitchen's ambiance but how less or more you add also affects the room parts to which you're drawn.
The rule of thumb in a minimalist kitchen would be to make use of colors clearly and sparingly in defined areas. Colors should also serve a purpose, instead of just being random. Choose basic colors and also use another one for accenting important areas. Other than that you can go for corresponding pairs like shades of blue and green, or also tweak natural tones with vibrant colors. For example, you can have a sideboard, a shelf, or an extra bench all in different color palettes.
The selective shades are vital as to how you'll use these. While you would be tempted to use the favorites, it would be advisable to limit strong color schemes to elements worth easily updating, like the backsplash, going for the ones with more longevity in large spaces.
A popular trend is warm grey shades. Unlike sharper color options, the grey design ideas work with both gloss and matte finishes and these are highly versatile.
6. THE DESIGN SHOULD BE SUSTAINABLE
The use of reclaimed materials offer permanence to the minimalist kitchen spaces. Also, as they are repurposed, they become more eco-friendly options. Using salvaged timber, antique mirrors or reclaimed tiles are simple ways of adding originality and character to a modern looking kitchen scheme or improving the overall conventional home heritage.
Timber to Create a Luxurious and Minimalist Impression
As timber never goes out of style, it's a great option. The latest incarnations of timber focuses to bring real depth and warmth to a minimalist kitchen: the use of timber in its natural state, teaming with architectural details, will keep it on the right contemporary side.
7. AVOID HAVING ANY EXTRAS
Leave all the additional things aside, as your kitchen loses its aesthetic appeal with things lying around. Make sure to have the important stuff in within view. For instance, like most homeowners, you might have many knives on the countertops and drawers. While you've got many options to pick up, you mostly use only some. Thus, there is no need for too many knives when only some essential utensils are needed.
You must invest in a high-quality chef's knife, a bread knife, and a pairing kitchen knife as these are the only ones to prepare food. Then, it's better to ditch others that you don't use and get rid of the chunky knife set on the counter.
SUMMARY
To make your kitchen space look minimalistic yet upscale, you need to make conscious design decisions about things that you don't need in your view. The basic elements of the simplistic kitchen aesthetic cover functional elements like the ovens and large kitchen appliances as it softens the space impact. For the minimalists who don't want to miss out on the latest vogue, painting the cabinetry inside with bright hues can be the thing you're probably searching for.
Whether you're living in a studio apartment, a townhouse or in a large suburban house, a minimalist kitchen design approach also helps in turning the hub of your home into an organized, beautiful, and optimized space.
You might also like our article on Minimalism in Decorating