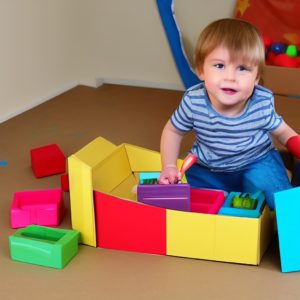 We all know that one of the best ways to save money is to reuse and repurpose items instead of buying new ones.
But it's not always easy to come up with creative ways to do this.
That's why we've compiled a list of 37 different ways you can repurpose common household objects.
By getting creative with the items you already have, you'll save money and declutter your home at the same time!
37 Ways To Repurpose Common Household Objects

1. Old T-shirts can be used as cleaning rags. Cut them into squares or strips and use them in place of paper towels.
2. Mason jars can be used as drinking glasses, storage containers, or vases.
3. Cardboard boxes can be used as storage containers, and toy boxes, or turned into a playhouse for kids.
4. Plastic bottles can be used as plant pots, recycling bins, or storage containers for small items.
5. Old sheets and blankets can be used as dust cloths, pet beds, or picnic blankets.
6. Coffee cans can be used as planters, pencil cups, or storage containers for small items like nails and screws.
7. Egg cartons can be used as seed starters, packaging material, or insulation for small items like cups and bowls.
Also read: 9 Frugal living tips for 2022
8. Tin cans can be used as plant pots, pencil holders, or organizers for small items like buttons and beads.
9. Glass jars can be used as drinking glasses, storage containers, or vases.
10. Plastic bags can be reused as lunch bags, shopping bags, or garbage bags.
11. Towels can be reused as dust cloths, rags, or pet towels.
12. Aluminum foil can be reused as food wrap, packing material, or oven liner
13. Saran wrap can be reused as a food wrap or packing material
14. Bubble wrap can also be reused for packing material or a fun family activity for rainy days.
15. Ziploc bags can also be reused for lunch bags or to organize makeup in your handbag.
16. Tupperware that has lost its lid can still find new life as storage containers or as a planter for small plants.
17. Cookie tins can make great gift boxes.
18. Shoe boxes are perfect for storing holiday decorations and knickknacks.
19. Old jewelry can either be donated or upcycled.
20. China that's seen better days can be repurposed as garden accents or decor simply by applying a new lick of paint or decorated with mosaic tiles, beads, and small pebbles.
21. Vases and jars can be turned into candle holders or used to hold utensils on the kitchen counter.
22. Wine bottles can be transformed into vases or even oil lamps with a little DIY effort.
23. Used gift wrapping paper can be cut and glued onto notebooks or used as scrapbook paper.
24. Empty toilet paper rolls can be repurposed as cable organizers or seed starters for your garden.
25. Mirrors or picture frames that are no longer wanted can be used to create a unique mosaic tabletop or hanging piece of art.
26. Household furniture such as chairs and tables can be sanded down and given a fresh coat of paint
27. Baskets that are no longer needed can be hung on walls to store items or used as planters for small succulents and herbs.
28. Flower pots can be decorated with chalkboard paint to easily label plants in the garden.
29. An old ladder can be repurposed as a shelving unit for books or decor.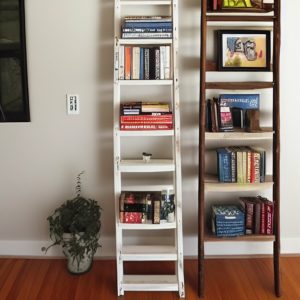 30. CDs that are no longer being played can be transformed into coasters or turned into a reflective mosaic on a piece of wood.
31. Candles that have burned down can be melted and poured into silicone molds to make new candles.
32. Empty glass jars can be used as drinking glasses, storage containers, or even mini vases for flowers.
33. Dresser drawers can be hung on the wall to hold office supplies or used as planters for succulents.
34. Wooden pallets can be repurposed into furniture, a vertical garden, or even a coat rack.
35. Books that have already been read can be donated, used as decoration on shelves, or turned into bookends.
36. Clocks that no longer work can be taken apart and the pieces used to make a unique piece of wall art.
37. Jeans with holes can be turned into shorts or made into handbags and other accessories.
In conclusion with a little bit of creativity, you can repurpose just about any household item into something new and useful!
By reusing items instead of buying new ones, you'll save money and declutter your home at the same time.
So next time you're about to throw something away, stop and think if there might be a better way to use it!